Use Big Data to map the entire process
How do you use data to improve processes structurally? Collecting data or structuring alone is not enough. The biggest challenge is using data to really learn and improve. Interweaving (big) data with daily learning through PDCA cycles leads to the greatest value. The case study of the National Program Rotterdam South (NPRS) shows how employees used data to continuously improve.
The NPRS case: part 1
Through topics like process thinking, different learning levels, and their effects on decision-making we will show you how to develop an intelligent organization, where continuous improvement using data is the key.
The first crucial step consists of using data to map the complete process. The next order of business is to keep looking at the underlying problems (root cause analysis) and converting the strategic goals into measurable Key Performance Indicators (example KPIs).
Background
In the National Program Rotterdam South (NPRS), the Dutch government, the Rotterdam municipality, corporations, healthcare institutions, school boards, police, and the public prosecutor's office work together on a healthy future for Rotterdam South. Together, these partners strive to ensure that the level of education, labor participation, and living quality will rise to the standard of the four big Dutch cities (G4).
Since 2015, Mark de Kort has been working on the NPRS, among other things. The NPRS wants to base their conversations with the various partners on facts. They need to do so in order to bridge the gap and bring Rotterdam South up to a higher standard within one generation.
Using information-driven working, Mark maps the route that people traverse within the often complex social domain at a glance. This doesn't just make the entire process more transparent, it also exposes the effectiveness of the interventions. The data immediately reveals causal relationships, as well as what works and what doesn't.
The complete process: the 5 Rs
This revolutionary method, developed in Rotterdam, is based on several fundamental factors that all happen to start with R(otterdam): Route, Rucksack, Results, Registration, and Regression.
Route: understanding what's happening faster
Mark de Kort: "For us to be able to understand what the average Rotterdammer has to deal with when they need help from the local government, we first have to map the route they traverse past the various public helpdesks."
Until 2018, these services consisted of many chains: consider the various departments involved, and the various consultants involved. The method that was dubbed the "process method" within the Rotterdam municipality shows how this service track looks for every individual, comprehensively. The sum of all these tracks shows the movements of Rotterdammers who call upon the municipality's services to apply for welfare, for example.
This track consists of multiple phases in the entire chain of services. In the process, "sources" can be spotted – the source of the citizen's issues. When someone loses their job, for example, the source is their employer. If someone gets disability allowance, the source is the UWV. If the citizen then ends up on benefits, the source is the municipality.
From this point, the municipality's internal process starts. That's going to help a certain group of citizens improve their situation. For example, helping people get jobs, or reintegrating young people into schools. But in order to really help the citizen, the underlying problems have to be revealed first.
Sources are potential root causes of issues
Continuous improvement training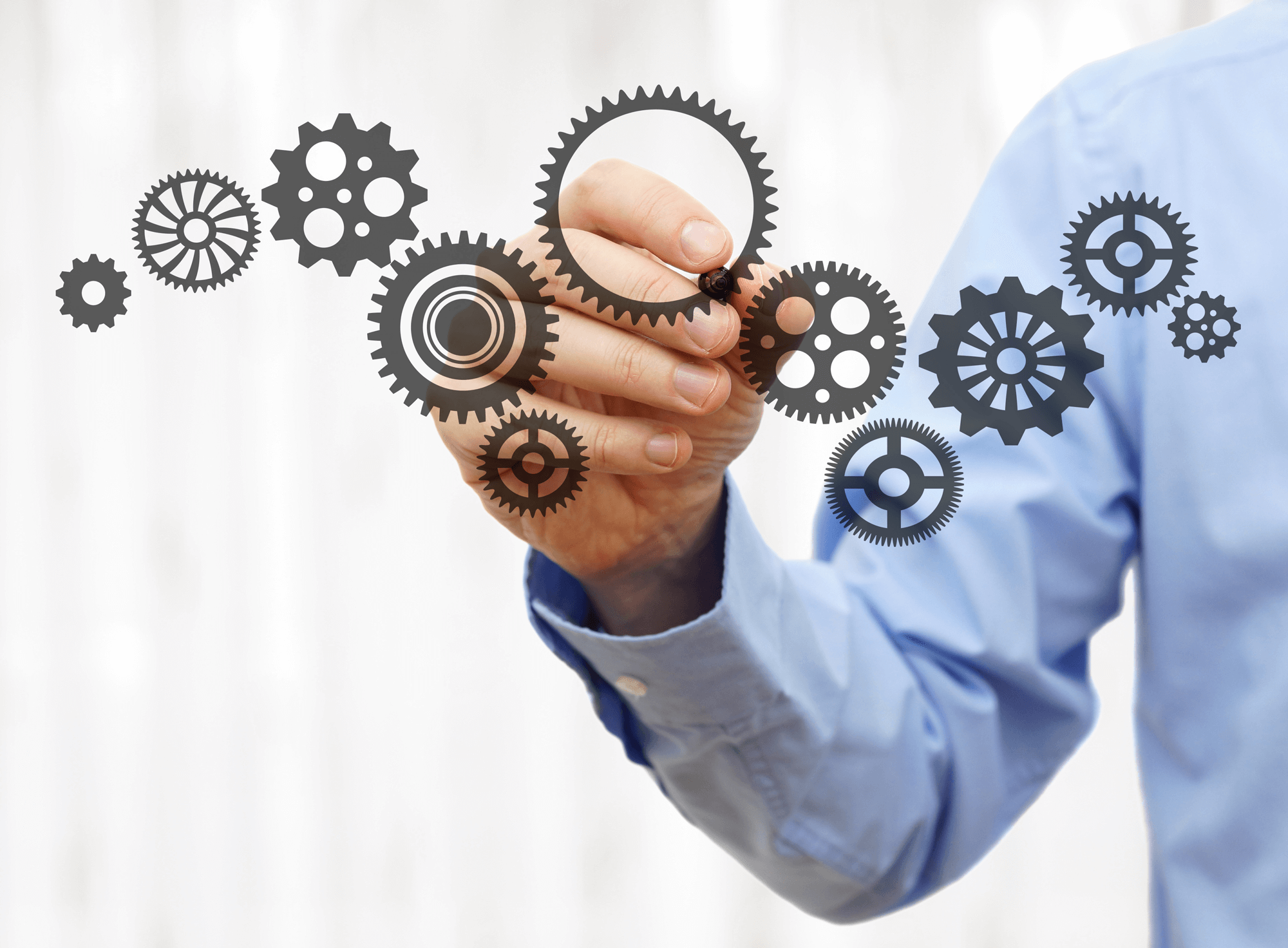 DATA-DRIVEN IMPROVEMENT: Passionned Group offers a number of continuous improvement workshops and masterclasses. Learn how to implement change and improvement in your employees and organization by using PDCA, process management, and change management. Continuous improvement is the key to obtaining and maintaining a strong market position.
View our continuous improvement courses (7)
Rucksack: understanding who they are
De Kort: "We put all the information we have on a Rotterdam citizen in their so-called rucksack. That rucksack is essentially the individual's profile. If we combine different individuals, we can see a group profile. If we want to offer customized services, we need this information."
Complex problems require complex solutions
Many citizens go into welfare with complex problems. Aside from financial problems, they might also have to deal with problems at home. There may also be physical and/or mental health issues at work, or people might have come into contact with the criminal justice system, et cetera. Many Rotterdammers are in debt, aside from having more direct financial issues. These debts will have to be taken care of before the individual can re-enter the job market in a "healthy" way.
Problems at home often play a big part in unemployment
Those debts can keep haunting a citizen who is ready to re-enter the workplace after intensive government assistance, prohibiting sustainable re-entry into the workplace. The odds of a debtor claiming their first salary are great. This causes citizens to re-enter the safety net of welfare. It's important that these complex problems are known to all the service workers. Privacy legislation is also an issue to consider, here. Read also: The Ethics of Big Data: temptation and fear
The odds of a debtor putting a garnishment on the first salary are great
What are the real problems?
If the consultants have access to objective information, they can ask after the real problems. There tends to be a lot of shame and embarrassment surrounding issues like debt. The home situation can also be frustrating. Youths on welfare who see their peers coming into their income in an easier (less-than-legal) way might be tempted to bypass the regular labor process. On the streets, 1000 euros can sometimes be more easily gotten than through regular labor channels.
Results: understanding what we have to do
"The routes provide insight into where citizens drop out, get sidetracked or stuck, or return to the process. It gives us an overview we can and must discuss so that we can identify points of improvement. Sharing and discussing the data helps us make better choices. We can use the resources we have to better help individual citizens. In Rotterdam, the concept of "data moderation" was born out of this. On various levels, we present the data and have constructive conversations about what we see in the data. On a management level, but also on an operational level, where the consultant has direct contact with citizens."
Sharing and discussing the data helps us make better decisions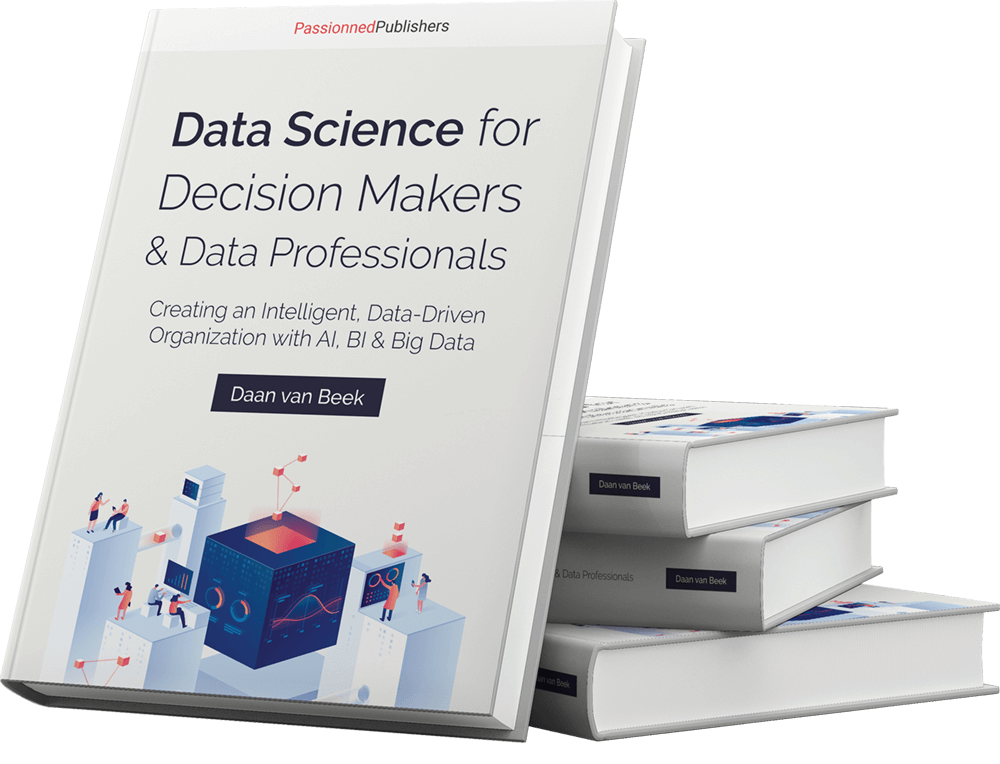 This complete Business Intelligence book covers the entire spectrum of making organizations more intelligent. It offers a perfect framework to structurally approach and implement organizational improvement. Learn how data can be used to improve your organization in every facet.
Order this book now
.
Go to Business Intelligence book
Registration: A better understanding of what we have to register
"Registering just to register is pointless. So long as we understand where the holes in the registration process are. These can now be discovered based on the routes. If you want change, but you're still missing the data, you can gather more information by registering specific information. Of course, that shouldn't lead to a great increase in administrative burdens."
Regression: Understanding what the data means
"When Route, Rucksack, Results, and Registration have been brought up to a certain level, it's time to see if business analytics software can tell us more about the data than we can see with the naked eye. People can analyze an average of two to four variables at a time while considering them in our decision-making. An algorithm can easily analyze dozens or hundreds of variables at a time. Caution is the watchword, however, especially in the social domain. We're often talking about relatively soft data. It may seem hard, but the data can often be a reflection of just what citizens want it to be."
People can analyze and weigh an average of two to four variables
Always consider the political reality
If one were to reduce the NPRS to one, extremely simple plan or give it non-SMART goals, for example: helping young people get work, the results would probably be as disappointing as the plan is simple. But sometimes, that's the political reality. A politician wants to score by helping as many people as possible get work. Management is sometimes focused on this: consultants shuffle people onto jobs before the 31st of December, even though they know those people will be back at their desks in January.
In part II of the NPRS case we'll focus on the underlying problems: the root cause analysis. We'll also introduce the "Datacratic" data-driven PDCA cycle and reveal its impact on learning and improving.