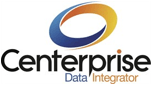 Centerprise Data Integrator provides a powerful, scalable, high-performance and affordable integration platform designed to be used by your business information experts. Centerprise's impressive complex data mapping functionality make it the best ETL platform for dealing with challenges of complex (hierarchical) data structures such as XML, electronic data interchange (EDI), online web services, and much more.
Which features does Centerprise Data Integrator support?
If you want to know how Centerprise Data Integrator scores on different evaluation election criteria and exactly which functionality it provides. We did all the work for you. Suppliers will often tell you only the strengths of their product(s). In our vendor neutral survey, all the features are revealed, including the weak points. Why buy our 100% vendor independent survey?
[wp-review]
Information from the vendor
Clarity and reusability
Are the components reusable and parameter driven (copy/paste is NOT reusable)? Yes
Can de processes be split into small, named modules which can be called separately (modular programming)? Yes
Is it possible to define user-defined, callable functions within the tool? Functions are defined using .net
Are the callable functions also available to other products or programs? N/A
Can comments be added to selected objects so that the comments are linked to the objects? Yes
Debugging
Can the procedures be run step by step? Yes
Can the procedures be run row by row? No
Can breakpoints be built into either a process or a row? No
Is it possible to define software watchpoints? No
Is it possible to find and highlight any errors in the code with one mouse click? Yes
Does the product automatically suggest corrections to syntax or field name errors? Yes. Through Intellisense.
Functionality (partial results)
Is impact analysis possible for a proposed change to the database? No
Is it possible to trace the source of an attribute/data element quickly? (reversed impact analysis) No
Is data lineage supported as a standard facility? No
Is it possible to publish/document a given process/transformation and navigate through it with a browser or word processor? No
Is it possible to use the results of a data mining process within a given load process? Yes
Is it possible to call analytical functions e.g. forecasting, basket analysis, regression from within the load process? No
Source: astera.com.
"A Windows-only product"
Rick van der Linden, senior analyst and author of the ETL Tools & Data Integration Survey said about Centerprise Data Integrator: "A Windows-only product that will almost certainly have difficulty competing with Microsoft's own product but is a nicely designed package. " Find out more and order now the ETL Tools & Data Integration Survey 2018.
100% vendor independent research
In the ETL Tools & Data Integration Survey 2018 you'll find the list of ETL tools in the market, including for each ETL solution an expert review, many comparison graphs and a comparison matrix with all the details. And a thorough 100% vendor independent evaluation of Centerprise Data Integrator and all the major ETL platforms with all their features.