Worldwide renown
William Edwards Deming made the PDCA cycle famous all around the world. This influential and clever man changed a single letter in the quality cycle of his colleague, Shewhart. Of course, he did more than just change a letter. He gave the nature of the cycle a new direction and changed the application. And we're developing it further by combining PDCA with KPIs and data.
Japan's success & William Edwards Deming
Dr. Deming's life was dedicated to improving the quality of statistics, especially early in his career. After Japanese manufacturers started embracing and applying his techniques, the international demand for Japanese products greatly increased. Japan's economic success in those days was thus also partly Deming's success.
Improvement cycles in the primary process
Later, William Edwards Deming focused more and more on the continuous improvement of organizations. His idea was to insert learning and improvement cycles in the primary process. And he also put the emphasis on improving management quality.
Did Deming hate managers?
Deming's statements could make it seem like he hated managers, but this couldn't be further from the truth. He wanted them to have deep knowledge about the work. And he wanted them to swear off short-term thinking.
History of the PDCA cycle
William Edwards Deming didn't just design the PDCA cycle as a process tool. The interaction between the various company departments, R&D, product design, production, and sales was the focus for the PDCA cycle.
Deming masterclasses
Preventing rework and improving quality are the key points of Deming's theory. Deep knowledge of data-driven feedback and feedforward is the key. You can learn all about this in our PDCA & Continuous improvement masterclass.
The five "deadliest" management diseases
Dr. Deming predicted our latest economic crisis as early as 1984. He also defined the underlying causes. He called them the five "deadliest" management diseases, which are at the root of organizations in dire straits.
Lack of consistent goals and long-term plans.
Focus on short-term profit and creative bookkeeping.
Unfair system of performance evaluation.
Management churn rate: no roots in and knowledge of the business.
Only focusing on measurable factors.
It's not surprising that a large part of Passionned Group's raison d'être is derived from these factors. We make organizations more intelligent and help managers and directors realize it. Read more about it in our book Data Science for Decision-Makers.
What can you learn from dr. Deming?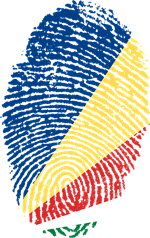 Passionned Group is the specialist when it comes to continuous improvement, quality management, and intelligent organizations. We did extensive research in 389 organizations, which revealed that PDCA is a huge success factor when it comes to successfully applying KPIs and business analytics. Further research proved that, inversely, the Deming cycle doesn't work properly without genuine KPIs and properly applied data analytics. This forms the foundation of the intelligent organization.
Make your organization work smarter
Our improvement specialists are eager to help you with advice, training courses, and interim management. Take a look at our knowledge base or contact us for more information.