Training R: applying Data Science
Our R and data mining training course is focused on the actual application of Data Science. We use the programming language R, knowledge flows, and WEKA as tools to process the data science.
What are the most important challenges discussed in this course? And what are the learning aims?
What is data science, pattern recognition, and data mining? What, exactly, is R?
What is an algorithm, and how do you use R to build a reliable predictive model?
What types of predictive models are there, and when do you use which one?
How can you master programming in R?
What are the success factors of R & data mining in terms of implementation?
The training R will answer all of these questions, and more. You'll also learn how to work with R in practice. An ideal combination of theory and practice.
A new field to explore
Data Science is a new field all about discovering trends and patterns in data. These discoveries then form the basis of predictive models.
Discovering the basic principles of R
During this training course, you'll discover the various applications and appearance forms of data science in practice. What role does the data scientist play in an organization? And which possibilities are there to realize new business models? You can then start using the basic principles of R so that you can steer the ship.
Afterwards, you'll discover, research, and use the various algorithms: data mining. You'll do this using WEKA, a collection of ready-made machine learning algorithms. Using this knowledge and knowledge of the algorithms, you'll work with R in groups or alone. You'll try out the different algorithms, and learn to look at their applications. You'll learn how to influence the algorithms and the effects of that.
Finally, this R training will discuss practical questions. You'll answer these from the Data Science perspective. You'll learn to strategically apply R: how do you determine the most successful model, and what is the business value of a prediction?
New possibilities every day with the R training
During this training, you'll learn new techniques and possibilities every day. You'll learn to directly apply them and evaluate them so you can use them in your daily practice. After completing this R training you'll have a solid base to use Data Science in your organization.
Modules of the 5-day training R & data mining
The R & Data Science training course consists of five modules. These modules will immerse you in the specialist field of Data Science and the programming language R. Upon completion, you'll be able to program in R and develop algorithms. You'll also learn to implement them.
Day 1: Data Science & the basics of R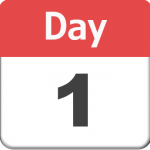 Data Science for public and commercial organizations.
What's the position of Data Science as opposed to other fields?
How can you best apply Data Science?
Why is Data Science important to your company, especially now?
Practical examples.
Data Science in R: basic skills and commands.
What is R?
Installation
R Studio
Basic commands
Objects and data types
Vector and matrix operations.
Day 2: Algorithms, data mining, and R packages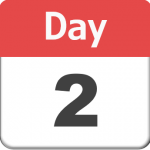 Introduction to algorithms.
What is an algorithm?
Building an algorithm.
Algorithms and applications.
ZeroR, OneR, and Decision Tree research.
Applying algorithms in R.
Day 3: Delving into data processing and regression models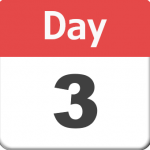 A deeper dive into data processing.
Functions
Aggregation
Data editing
Graphs and data visualization
Regression models
Packages
Graphs and statistics
Translating into daily practice
Day 4: Supervised and unsupervised learning models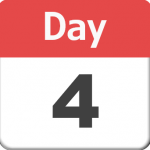 Data Science in R: (un)supervised learning models.
Day 5: Data Science strategy, selection, and reliability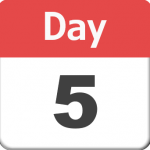 Data Science in R: strategy and predictions
Predictive models
The right algorithms and the right combination of algorithms
Reliability of models and algorithms
Application in practice
About the teacher: Tom Langerak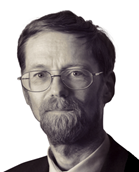 Tom Langerak is a data scientist en commonly requested international trainer, Data Analytics consultant, and coach. Tom is a results-oriented, data-driven, and experienced developer of people and organizations. Tom has been training for dozens of years, and he developed the training R 5 years ago, continuing to hone it ever since.
Interactive training R
Every day of the course contains challenging practical assignments and group discussions. You'll learn to program in practice. That creates an optimal combination between learning and doing. After completing this unique R training you'll receive a certificate and a digital badge for LinkedIn.
Who is this training R meant for?
This training provides a great jumping-off point for anyone involved in a Data Science or Big Data project. This training course is mostly taken by (up-and-coming) Business Analytics project leaders, Data Scientists, Data Architects, BI managers, Data Science managers, business analysts, data analysts, and business managers.
Contact us now for in-company training
Our teachers would love to visit your organization and share their expertise. Contact us now to discuss the possibilities for in-company training.