3-day training process management & process mining
It's not easy to keep your knowledge and competencies up-to-date in a world that's constantly changing. Your processes, teams, and organization have to be agile, too, in order to face the challenges posed by the rapid developments in society, business, economy, changing customer demands, new technology, and more. New organizational forms are in demand, and with it a new approach to designing business processes. Some examples:
It's increasingly common to see organizations combine mass production with bespoke products and services. They personalize their services based on a standard platform. This process is being applied on ever-bigger scales.
Intelligent infrastructures are popping up in greater frequencies. Just look at observations, big data, and sensors (the Internet of Things). They're radically changing the economy and society.
Smaller production centers are becoming more popular, because they're closer to the customer. Consider 3D printing, for example. This enables simple, short-cycle continuous improvement of production, quality, and service.
These developments are increasing the demands placed on your organization. They also have large consequences for the design of your processes. This 3-day process management & process mining training course will provide you with the tools, skills, aids, and new perspectives needed to face these challenges. So that your organization can face a bright future.
Facing organizational challenges
You're involved with the continuous improvement and redesign of processes, organizations, and departments. But these new developments, and the demands they put on you and your processes, aren't making it easy to achieve results quickly.
How do you translate these new developments into flexible processes and an agile organization?
What determines success when communicating your strategy and the right goals and performance levels to your employees?
How do you translate a changed or new strategy to a different way of doing business?
How can you ensure cohesion between strategy, processes, labor organization, and the competencies of employees?
What role can process mining play in improving your processes? How can you approach this?
How do you advise internal and external clients about the challenges and changes mentioned above?
If you're facing one or more of these challenges, our 3-day process management and process mining training course is just the thing for you.
What you'll learn during this course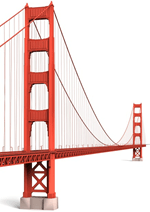 The process management & process mining course will teach you how to bridge the gap between social trends and developments and the design of your business operations. And let's not forget the impact of these developments on your organization's strategy. First, we'll formulate a vision on your business operations. Then, we translate that into models for the design and implementation of agile business processes. The cherry on top is learning everything you need to know about process mining.
Unique training process management & process mining
In our unique process management training course, you'll combine theoretical knowledge with practical assignments. The course starts with the foundations of strategy formation and process design. Next, we'll cover the different visions on processes and their effects on the business operations and organizational structure. Then, you'll learn how to make process performances and process mining measurable. Finally, you'll gain deep insight into:
Process design.
Matching them to organizational design.
The implementation to work processes, functions, and departments.
This training course offers the total package you need to redesign your organization and processes.
Contents of the process management & process mining training
The program of this unique, practical training course is broken up into three days.
Day 1: Business organization, value stream, process management & control
Introduction: learning goals, expectations, and personal introductions.
Elementary organizational model: learn about the relationship between mission, strategy, and place of business. Integrate these into a comprehensive example.
Strategy & qualities: Various approaches will be discussed briefly. We'll also discuss the concept of distinguishing quality.
Value streams: What is a value chain? Which factors play a role in managing them? How can you identify waste and disruption?
Practical assignment 1: You'll design a value stream based on one of your own cases. Consider examples like developments that are relevant to your organization, such as apps, digitization, cloud, etc. Or take your new growth strategy or changes in policy as a starting point. Give each other feedback under the teacher's supervision.
Process control: How can you effectively control processes? How do you approach working with buffers, supplies, series, and scheduling?
Process management: How can you adequately control processes? Which process demands are important, and when do you use control loops? How do you design process indicators (PIs)?
Practical assignment 2: Based on a process of your choosing, start working on controlling and managing streams. Develop your own process indicators (PIs).
Day 2: Designing processes, labor organization, process control & IT
Presentations of assignment 2: with the teacher's guidance, we'll discuss the results of assignment 2 and give each other feedback.
Designing the labor organization: How do you approach tasks, functions, and responsibilities? How do you embed these in a structure that can stay agile?
Control and organization: What role do authorizations and responsibilities play in controlling processes? How do self-steering teams fit in?
Practical assignment 3: Based on your own processes and the accompanying project control, start working on defining your process designs. Give each other feedback.
Designing control: How do you develop adequate control systems? How do you ensure the reliability of information? What role can process mining play?
IT systems as important aids: How can you deploy and involve IT systems in the design and continuous improvement of your processes?
Practical assignment 4: What are the next steps in your processes when it comes to control systems and deploying IT resources? We'll discuss our findings.
Day 3: Maturity, process analytics / mining & analysis techniques
Process maturity model: Learn about the process maturity model, and learn how to measure, control, and improve the maturity of your process design & intelligence.
Qualitative and quantitative analysis techniques: How do you develop adequate process analyses, and which techniques are involved? We'll introduce you to the concepts of lead times, critical path, and movement analysis.
Process mining & process analytics: Learn how to visualize the actual process flow and performance and analyze it. You'll use a demo, among other things, and work on a practical assignment using a process mining tool.
Evaluation & conclusion
This process management and process mining training course will provide you with the tools and knowledge you need to work on a comprehensive change approach. From strategy formation to business processes, and from process design and management to process mining.
Success in process design and organization
After completing this process management and process mining training course, you will be able to:
Translate external developments into processes and organizational structure.
Develop a vision for the design of your business operations.
Oversee the entire process, from strategy formation to process implementation.
Learn to design, control, and manage processes using process indicators.
Deploy process mining & process analytics in the right place and in the right way.
Observe, analyze, and translate all these concepts to your own organization.
Communicate this translation to your colleagues and internal & external clients.
Practical training course: process management & process mining
During every day of the training course, you'll work on assignments in small groups with other participants. You'll put the theory you learned into practice immediately. That creates an optimal mix between thinking and doing. Upon completing this course, you'll receive an official certificate.
Who is this training for
This training course provides an essential handhold for everyone involved in the development, implementation, and improvement of the design of business processes. This training course is mostly taken by (among others) process managers, (change) managers, controllers, team leaders, quality managers, process owners, lean consultants, business analysts, information managers, process consultants, business consultants, and information architects.
Contact us for in-company training
Our teachers are eager to share their expertise with you at your place of business. Contact us now to discuss the possibilities.