Essential Power BI training course
This unique Power BI workshop was designed from the ground up to teach participants all the tricks of the Power BI trade. Learn how to get the most out of this analytical software. The end goal of this Power BI & data-driven working masterclass is to teach you to work data-driven, and to be able to convey data-driven philosophy to colleagues. Kill two birds with one stone: become (more) data-literate and become a Power BI data analyst.
About Power BI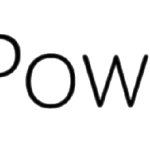 Microsoft Power BI is one of the most commonly used Business Intelligence tools, developed and published by Microsoft. Using Power BI, you can make interactive visualizations from multiple sources and share valuable insights with the organization. Power BI enables users to connect, prepare, model, visualize, and share data and insights. Read more…
Questions answered by this Power BI workshop
If you're considering implementing Power BI, several practical questions immediately rear their heads. We'll answer these questions together during this workshop:
How can Power BI & data-driven working be be embedded in the existing organization and method of working?
How can I ensure user acceptance and adoption? Fun makes it run!
How can you ensure that end users use all the available functionality of Power BI to their maximum potential?
How can I guarantee that my teams are capable of reading data?
How do you ensure that the dashboards and KPIs remain synchronized with the organizational strategy and goals?
How can you ensure that people apply data analytics in their everyday work?
How do you explain the principles behind data-driven working as simply as possible?
How can you involve the "data-illiterate" people in data-driven working?
How can I ensure continued compliance when people start using Power BI to root around the data en masse?
What will this Power BI course teach you?
After this brand-new interactive data-driven working & Power BI workshop, you'll have mastered all the essential functionalities of Power BI. Your data literacy will mature by leaps and bounds. And you'll have the necessary know-how to independently implement data-driven working and Power BI in your organization.
During the training, participants will be taught to use Power BI completely independently, giving true meaning to the term "self-service BI". Participants will work on a case study over the course of the three days, which will be continuously developed and expanded on. This method makes learning more effective, in our experience. When teaching this course in-company, we'll use an organization-specific case study.
Program of the Power BI & data-driven working masterclass
This practical Power BI training course will provide you with directly applicable knowledge, so you can start using Power BI, data visualization, and data-driven working right away. You'll learn all the necessary skills, models, and techniques. Over the course of three intensive days, participants will become experts in data-driven working and Power BI.
Interactive visualizations and shared dashboards reveal important insights, enabling employees to make the right decisions, based on facts and figures.
Day 1: introduction to Power BI & data-driven working, functionalities, privacy, data preparation, and best practices
Power BI basics: What is Power BI? What are the functionalities of this tool? Which modules will we focus on in this workshop? What, concretely, will you learn in this Power BI training course? Where does Power BI fit in compared to other software tools?
What is data-driven working and why is data literacy important? How does this relate to Business Intelligence and AI (Artificial Intelligence)? What's the difference between data-driven, agile, and information-driven working?
How can you embed Power BI in the business process? How can you carefully map every change? Which methods and predictive models can you start using? How do you design the customer journey, and what are the unique elements involved? Which touch points does that involve? How can data governance be secured? How can you stimulate Power BI users to independently and proactively start using data? How do you prevent a new report factory?
Privacy legislation: which legal aspects do you have to contend with when you use Power BI? How do you ensure that you're compliant with GDPR and other (upcoming) rules and regulations? How can you approach this pragmatically?
How do you provide access to the various kinds of data: internal, external, and/or open data? What are the best practices when it comes to data management? How do you involve the best data analysts? Based on an illustration, we'll map the meta process and customer journey, including the touch points of customers and channels. The result is a first data model, including the central linchpin.
Work with data preparation. Extract data from various sources and put it in one "container". Then you'll study the data, understand it, and learn how to put together a data set. What's the relationship to other data sources? How do you handle data of poor quality?
Learn to work with Power Query in Power BI: learn how to apply indexing, combine tables, and make conditional columns and various calculations.
Discover the power of data and realize that data is a goldmine. We'll discuss the data feedback loop. Experience how powerful and inspiring data-driven working can be. You'll learn to look at the greater organizational whole, and we'll discuss the philosophy of BI guru Wayne Eckerson.
Day 2: data modeling with Power BI, DAX commands, data visualization, and storytelling
Data modeling with Power BI: participants will use a mock data set to practice modeling data. Various data modeling techniques will be covered. We'll also cover the designing and building of the required facts and dimensions. You'll define a central dimension with which you can follow every movement.
Explanation of DAX: we'll explain the multi-dimensional thinking and basis of this language. DAX stands for Data Analysis Expressions, which is the formula language used in Power BI and behind the scenes. We'll also discuss the most commonly used DAX commands and functions, like earlier, filtering, relative time functions like Year to Data, etc.
Data definitions: Here, you'll determine how you can define the measurement values and KPIs. You'll use the DAX language for this.
Data visualization: what's the importance of clear data visualization and storytelling? Which factors determine the effectiveness of a data visualization? How can you use Power BI to create effective data visualizations?
Which types of graphs does Power BI support? Become acquainted with the most important visualization options of Power BI and learn which measures best fit certain types of graphs and visualizations.
You're in control: start working with your own definitions and your modeled data and determine how best to visualize it. Your visualizations will be shown to the group for tips and feedback. You'll also learn how to visualize circuit diagrams, apply powerful filtering, and make dashboards that even work on smart watches, like an Apple Watch.
Day 3: the perfect dashboards, continuous improvement with Power BI, and moderating with data
Configure your dashboard: Based on the elements created earlier, you'll create your own perfect dashboard. The teacher will recapitulate all the relevant techniques, layouts, and possibilities, and then it's your turn to execute. How do you visualize your story in a dashboard? You'll also learn how to apply social BI (commenting) in Power BI.
Learn to read and analyze data: these skills are crucial to telling a good story. It's also the starting point of a constructive conversation with the business and decision makers. The trainer will give you an overview of the various analysis techniques (target audience approach, benchmarking, white spot analysis, zooming in, KPIs, forecasting, etc.), which you'll use for practice.
Continuous improvement with and without Power BI: all your improvement actions are guided by data, so that you can improve continuously and driven by data. William Edwards Deming's PDCA cycle will be used as a guiding light. The result is a powerful improvement platform that links data-driven working, Power BI, and PDCA.
Moderating with data and Power BI: based on the previous elements of this workshop, you'll learn how to confront decision-makers and end users with data, and how you can immerse them in the world of data. The trainer will show you how users can be stimulated using data and visualizations, and how to start the continuous improvement process and keep it going. In groups, prepare for this segment, and start an actual moderation session led by the trainer. This will prove to be a highly educational experience.
Interactive Power BI training course & data-driven working
During every day of the course, there will be group discussions and group work on practical assignments: an ideal combination of learning and doing. At the end of this unique Power BI training course and data-driven working training, participants will receive a certificate.
Who is this Power BI workshop for?
This training course provides valuable skills and knowledge for everyone involved in a BI or Analytics project. Our Power BI masterclass is mostly taken by by data analysts, business analysts, controllers, employees, team leaders and teams, managers, department heads, but also by BI specialists and IT staff.
Request in-company Power BI workshop
If you want to take this unique training course with your employees, contact us now to discuss the possibilities for an in-company workshop at the location of your choice.