Learn how you can improve performance permanently
Continuously improving and managing the performance of an organization, the teams, and its employees isn't easy. These challenging questions are bound to come up:
How do you set the right goals and performance levels for your organization?
How do you ensure that everyone is motivated? Do you tackle it top-down or bottom-up?
How do you translate the desired performance into genuine KPIs and design a scorecard?
How do you ensure that everyone in the process learns from past performance?
How do you ensure a strong link with the organizational strategy while still maintaining flexibility?
If you are facing any of these questions, our two-day Performance Management training is highly recommended.
What will you learn in our training course?
Our training course teaches you how you are going to successfully design, implement and establish Performance Management in your organization. Both the organizational and the modeling aspects of Performance Management are extensively covered, as well as many examples of best practices and the key to success: the behavioral side.
Customer experience: nice and interactive
"The Passionned Group Performance Management training course is nice and interactive. It has a lot of practical examples and is fun for participants!"
Anneke Heermans
Mill and St Hubert Municipality
Training in Performance Management
Our unique training course begins with the basic principles of Performance Management. Then we'll discuss how the organizational structure and associated management can be effectively visualized and communicated. After discussing KPIs, we finally focus on the implementation of Performance Management.
About the teacher
The course is taught by Mr. Leo Kerklaan, international KPI and Change Management expert. Leo is the author of the bestseller 'The Cockpit of the Organization' (5th edition). He has years of experience as an organizational consultant and has held management positions for 15 years.
The content of the training
The program of this unique training course consists of four half-day sessions:
Part 1 - Performance Management: basic principles and models

First, you will learn all the basic elements of Integrated Performance Management: KPIs, behavior, feedback, improvement methods, and various models. Then, where do you start and how do you tackle it? The following components are covered during this day of training:
Definition of Integrated Performance Management (IPM): what does this discipline look like and what is the definition of performance management? How do you introduce performance management, both from a strategic and a tactical point of view, but above all with a practical approach? What is the relationship with the business intelligence field and your strategy?
Concepts & tools: What are the methods and tools used for performance management (Balanced Scorecard, INK (Netherlands Quality Institute), Plan Do Check Act, and A3) and what are their main similarities and differences? In particular, which is best suited to your situation?
Life cycle of your strategy: a strategy is not sustainable forever. How do you determine whether you can continue to exploit it or whether it has expired and you need to renew the strategy thoroughly?
Design versus implementation: introducing and designing a performance management system is a good first step. But, how do you implement it, and what are the main considerations when implementing it (also see section 4)?
Independent research: Performance Management is not possible without securing it into a continuous cycle of improvement / planning & control. The Passionned Group research study into improvement methods, under the title 'PDCA & performance', introduces you to the 10 biggest drivers of financial performance improvement.
Part 2 - Strategy mapping: visualize your strategy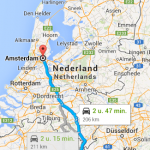 In the second part, you will learn to clearly visualize and communicate the organizational strategy with a strategy map. All the ins and outs of strategy mapping are discussed.
Strategy mapping: what is a strategy map and what are the benefits? How do you get to the really critical success factors of your core business and how do you visualize those in a strategy map?
The four steps according to Kaplan and Norton: they use strategy mapping to bring about a clarification and sharpening of the initial strategic objectives. You will become very acquainted with these four steps.
Operationalization: how do you successfully operationalize performance management? The top-down and bottom-up approach combined with an agile approach has high probability of success, but what is the best way to let objectives, targets and initiatives come into being and to establish them?
Exercises: during a number of practical exercises and examples, you'll get many tips and learn to develop an initial strategy map for your own organization.
Part 3 - KPIs: the driving forces & the KPI results
Measuring less means knowing more! In this topic, we take you into the whole world of KPIs (key performance indicators) and their impact on Performance Management and your organization. In this section, you'll learn the essential details of the following subjects:
Alignment: what is the need for alignment of the objectives at different levels and between different departments / teams? Above all, what tools are at your disposal to achieve that alignment?
KPIs, processes, and PDCA: what is the relationship between KPIs, processes and the PDCA cycle? Above all, how will you use this to improve results?
Critical success factors are linked with goals: KPIs are higher goals made explicit ('SMART'). How do you make progress towards your goals measurable and how do you develop a set of relevant KPIs? You will learn the recipe for making good KPIs.
Exercise: make KPIs by yourself: You will learn to formulate a number of KPIs yourself and assemble these into a structured dashboard. You will experience how dashboards can vary and what good dashboards are.
Practical test: find all the 'wrong' KPIs in a sample Organization Cockpit.
Part 4 - Implementation of performance management
During the fourth topic in this training course, you will learn about the decisive influence that behavior has on the implementation of change processes, and especially how desired changes can successfully be implemented in the organization through direction and encouragement.
4a Implementation process
4b Change management

The philosophy of control versus that of commitment
How to combine commitment with control?
The implementation pyramid;
Strategic choices determine the desired level of performance;
Resources are the driving force behind better performance;
Consequences for managers.

Being clear does not mean it's easy;
The biggest risk: the control pitfall;
Change cannot be managed: 'people hate to be changed';
Make the calculations and the design together: mobilize the energy;
The way you make decisions and teach affects motivation;
Division of roles and cooperative system.

4a Case Study 'Bikers Bike' (1)
4b Case Study 'Bikers Bike' (2)

Design the implementation process;
Debriefing;
Conclusions & personal learning points.

Design a cooperative PDCA system;
Debriefing;
Conclusions & personal learning points.
Successful path to change
After completing the Performance Management training you will:
be able to pass on the Performance Management philosophy effectively to your colleagues.
have a clear understanding of which steps you must take and which barriers you have to remove.
be able to successfully apply and implement Performance Management in your own company.
Practical training
On each training day, the participants work in smaller groups on a number of practical assignments. In this way, you put the theory that you have learned directly into practice, giving an optimal mix between learning and doing. Upon completion of this training, participants will receive a certificate and a signed copy of 'The Cockpit of the Organization' (5th edition).
What do our customers think of this training?
"The teacher, Leo Kerklaan, explains the material very clearly and professionally and has an enjoyable, interactive way of passing on his knowledge."
Riaaz Maharban
IPM Consultant
Who should take the Performance Management training?
The training is of great value for anyone who is involved in a Performance Management process. Our training is often followed by: (prospective) Performance Management Project Managers, Financial Controllers, Business Controllers, Finance Managers, Business Intelligence Consultants & Managers, Project staff, and Business Managers.
Registration
You can immediately register for the Performance Management training with our registration form. Do you have questions about this training? Then please contact us for more information!