Performance management, KPI & strategy dynamics training
This 3-day (in-company or remote) Performance Management & KPI masterclass will teach you to structurally manage and improve the performance of your organization/teams. Key Performance Indicators and SMART goals are commonplace, but which ones are the best? How many should you have? And for whom? There are many issues surrounding the implementation of performance management in organizations:
How do you achieve lock-step with the strategy/policy, and how do you deal with dynamics in the organization/environment?
What are the 3 most crucial implementation conditions for performance management, and how can you ensure they're met?
How do you design the Balanced Scorecard and dashboards while staying flexible enough to course-correct?
What (strategic) competencies play a key role in the success of such a project in your organization?
If you're facing one or more of these issues, we would strongly recommend this KPI workshop for you and your key staff!
More success with performance management
During the course, every element needed for successful performance management, balanced scorecarding & strategy dynamics will be discussed. Those who complete this workshop will be perfectly qualified to take the right steps in their project. They can work on structurally improving the performance of their organization.
Strategy dynamics: from spreadsheets to one model
This training course uses the strategy dynamics concept, created by Kim Warren. This theory, when it comes to performance management, presupposes 3 crucial implementation conditions:
The right information in the right form.
The right resources at the right time.
The right people with the right competencies.
Using these conditions, visualized as an integrated management model, you can get started. And you'll learn how to apply the theory in your own organization. This results in a strategy architecture. The architecture is the film to the dashboard's photograph. This allows you to build your own "business flight simulator."
Using strategy dynamics, you can lift performance management to a higher level. Go from a mess of spreadsheets to one performance management model.
Training in practical performance management tools
Performance management, strategy dynamics, and balanced scorecarding are specialist fields. Incorrectly applying their tools provides counter-productive results, such as:
KPIs that provide perverse incentives, or unintentional side-effects.
Slow, trickling decision-making. Inhibits achieving goals.
A mess of KPIs, so that no one knows what truly matters.
These pitfalls can be avoided by keeping the implementation conditions in mind at all times. This masterclass teachers you how to holistically approach change management for your organization.
Customer experience
"Excellent training, offers many practical possibilities for its application"
Andries Veurink
Land Registry
The contents of the Performance Management training course
This practically-oriented masterclass provides you with directly applicable knowledge to turn performance management, KPIs, and strategy dynamics into a genuine success. You'll learn all the required skills, models, and techniques. Over the course of 3 intensive days, the participants will be prepared to take a leading and advisory role in a performance management project.
Day 1: Performance management, KPIs, BSC & conditions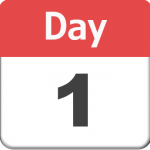 In order to successfully employ a strategy, you'll need to use performance management during its life cycle. To manage performances, you need performance information. That's a hard rule. Using good KPIs enables you to monitor the strategy implementation. KPIs are also needed to decide how best to achieve your goals. We'll cover:
The concept of performance management.
Performance management in a changing environment: the necessity of agility.
The three implementation conditions: the right information, resources, and people.
Practical: what are the specific implementation conditions in your organization?
CONDITION 1: the right information. What performance information are we looking for?
Performance monitoring: KPIs, dashboards, and the Balanced Scorecard (BSC).
Practical: setting up a KPI dashboard for your organizational strategy.
Teacher feedback: areas of improvement, tips & tricks.
This course discusses the development of KPIs in detail. We'll also show you how to translate KPIs into a so-called strategic management dashboard.
Day 2: Strategy dynamics, strategy architecture & the right resources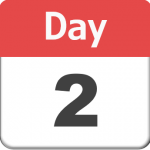 Using strategy dynamics, you can lift performance management to a higher level. You can show how the strategy works using so-called strategy architecture. That makes the architecture a third option to model the strategy. The advantage is that it accurately displays how your KPIs develop over time.
Strategy dynamics: strategy through the lens of system theory (Kim Warren).
CONDITION 2: the right resources. Using the strategy architecture as an aid.
Business flight simulator: make your KPIs visible in time.
Practical: setting up a strategy architecture for your organization.
Teacher feedback: areas of improvement, tips & tricks.
Discussing the pros and cons of strategy architecture.
When to apply the architecture and when to apply the strategy map.
At the end of day 2, you'll have a fleshed-out strategy architecture for your own organization. This shows you how the resources are the engine of your strategic results.
Day 3: Simulation, sales funnels, people & strategic competencies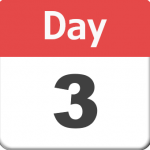 The most important resources are customers and human resources. These resources are more closely examined on day 3. You need good employees. But for a strategy to be successful, you also need to have the so-called strategic competencies. We'll discuss how to extrapolate these competencies from the strategy. Consider, for example, competencies such as the ability to open stores, or run strategic improvement projects.
Your customers are another resource that you'll want to follow closely. To that end, it can be useful to follow the various stages of the sales funnel. Segmenting customers correctly is also important. Per segment, you can choose a different customer approach.
Recruiting the right people. What people are you looking for?
How can you extrapolate competencies from your strategy?
Which development in your customer records is decisive in executing your strategy?
How to steer this process in time. Visualization & simulation with the flight simulator.
Practical: simulation of the sales funnel. Effects on the strategy realization.
Practical: simulation of employees in numbers and competencies.
Close out the course with a question round and an evaluation.
Step into the flight simulator together with the other trainees. They've prepared several "living business models", so that you can experience what performance management & strategy dynamics are all about.
Practically-oriented performance management training
Every day of the workshop, trainees work on several practical assignments in smaller groups. They'll directly apply the theory in practice, creating a perfect balance between learning and doing. Upon completion, trainees will receive a signed certificate.
Who should take this course?
This masterclass is valuable for anyone involved in Performance Management projects. This training course is mostly followed by: business managers, (up-and-coming) performance management project leaders, financial controllers, business controllers, business consultants, finance managers, Business Intelligence managers, quality managers, data analysts, and project employees.
Sign up now
Contact us to discuss rates and times for this in-company training course. Everything can be custom-tailored to suit your needs. We'd love to help your organization become more intelligent.