10-day Talent Science training
Talent Science is a relatively young field, but it's an essential one in order to be able to keep innovating as an organization. And these days, you have to be able to innovate quickly and effectively. This unique 10-day Talent Science training is focused on developing and improving 3 core talents:
Organizational talent: continuous improvement using PDCA cycles (system perspective).
Customer talent: continuous improvement using customer-focused working & CRM (customer perspective).
Team talent: continuous improvement using Lean (team perspective).
The goal: becoming the best at what you're talented at and passionate about, while boosting and fine-tuning the economic engine of your organization.
What factors should you consider when it comes to bringing out the best in your people, customers, and teams?
How do you develop the three talents, and how do you make the business case to do so?
How can you ensure that Talent Science is embedded and used in your organization?
What is the relationship between the 3 talents?
Which tools can you use, and which ones are the best fit for your specific situation?
What talents do you have, and how can you bring them in line with the 3 core talents?
Do you recognize one or more of these challenges and do you want to develop your talents in this area? The Master of Talent Science training is for you.
What is Talent Science?
Talent is the ability to excel at something and get better at it. That's why we approach it as continuous improvement. Our definition of Talent Science:
the science that brings out the best in all people, teams, customers, and organizations and develops it further.
We don't limit ourselves to just high potentials; everyone has talents. We also don't limit ourselves to just individuals, because a lot of knowledge and talent is (hidden) in the dialogue between the individual and the teams. People are the core of the organization.
Discover the improvement talent and potential
There's so much hidden potential in your organization, your customers, your teams, and yourself. Research shows that 78% of all employees doesn't understand their own contribution to the strategy, which has ruinous effects on productivity and motivation. And 5% more customer retention can result in at least 25% more profit. There's a world of possibility open to you.
That's why it's important to be able to identify and seize opportunities. That's how you continuously improve performance, returns, and customer satisfaction. Driven by personal growth, team growth, strong motivation, and a focus on results. Become real Master of Talent Science.
Three segments and a final assignment
This 10-day course consists of three segments of three days each. The course ends on the tenth day after a presentation of the final assignment. The three segments are structured by applying Talent Science within your organization, your customers, and your teams, in order.
Develop your organizational talent: continuous improvement and innovation
Organizational talent: The first segment is about the ability to continuously improve and innovate: the first talent. Too often, companies approach things like continuous improvement, strategy realization, talent development, making goals measurable, and process management in isolation. We units these specialties using your own experiences. You'll work with concrete assignments that are relevant to your own work situation. You'll work on the competencies you need to implement continuous improvement in your own organization. You'll also develop your talent of giving and receiving feedback.
Develop your customer talent: customer-focused and data-driven working
Customer talent: During this segment,the focus is on identifying, offering, and developing added value for your customers: the second talent. You can only discover and utilize your customers' potential by making your organization more customer-focused and data-driven. These three days will cover both the operational and strategic aspects of customer-focused and data-driven working. But we also cover Customer Relationship Management (CRM), among other things. You'll also learn to organize 360-degree feedback from your customers by using Big Data analytics, for example.
Discover your team talent: Lean teams & analytics
Team talent: During the Lean teams & analytics segment, we'll teach you how to effectively implement changes and reduce the biggest sources of waste in your processes: the third talent. Doing so will improve the quality of the organization, cause teams to excel, increase customer satisfaction, and improve financial results. All this driven by the efforts and talents of you and your colleagues. It's all about the workplace. You'll learn the importance of a strong direction in the organization. You'll experience the power of visual management, process KPIs, and data analysis. You'll learn how to gain insight into the actual processes of your organization. And especially how to improve them. You'll also learn to detect and handle strategic and operational problems. And you'll learn how to proactively organize feedback.
Of course, you'll learn a lot about all kinds of important concepts during the Master of Talent Science training. But this training emphasizes the practical and human sides. Through the required competencies and skills, the relationship to your own talents, and the business side, among other things.
Complete and practical Master of Talent Science training
This complete and practical Master of Talent Science training consists of a whopping 24 modules as well as a challenging final assignment. This training is recommended for everyone who wants to become proficient at recognizing, developing, and improving individual talent, team talent, organizational talent, and customer talents.
Day 1: Core principles CI, PDCA & talent development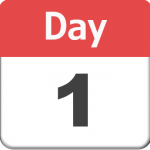 At the start of this training, on the first day, you'll immediately be faced with the core principles of talent development. These are placed in relation to continuous improvement, PDCA cycles, strategic embedding, and processes.
MODULE 1: Mapping the big PDCA cycles and experiencing it
The big PDCA cycles and continuous improvement: what is it, and where is the crux? How do you connect the big PDCA cycle with your strategy and mission? And how do you discover opportunities that lead to operational improvement, talent development, and competitive advantage?
Complete the big cycle: how do you make the big cycle turn? What are the most important pitfalls? How do you design the process of monitoring and evaluation? How do you arrive at the right strategic KPIs? You'll also learn the best way to put together a dashboard.
MODULE 2: Translating the big PDCA cycle to the workplace
Your strategy & continuous improvement: How do you embed continuous improvement as a way of working in your organization? Which organizational competencies and talents are important? Learn how to make a strategy map in order to formulate goals and actions as teams, applied to your organization.
Translating the big cycle to the workplace: how do you make the transition from the big PDCA to the small one? Learn how to connect the two so that employees and teams understand their contribution to the strategy in everyday practice. This allows them to shape their contributions themselves, while developing their talents. How does this connect to the improvement of operational processes?
Day 2: The small PDCA cycle, processes, KPIs & culture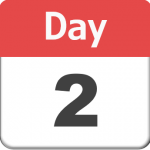 On day 2 we'll look at how to start the small PDCA cycle, in other words, the improvement cycle for teams. We do this while keeping an eye on the big PDCA cycle.
MODULE 3: Cohesion, co-creation, and process management
Small and big PDCA cycles: how can you ensure that the improvement initiatives of both PDCA cycles remain connected? You'll learn to spot and prevent them from being or becoming one-time or separate cycles, and especially how to ensure that they reinforce each other. What talents are required, and how do you design co-creation?
Processes and PDCA: what is process management, and how do you learn to think in processes? Where do you begin? What are useful tools, and which pitfalls should you be prepared to avoid? Map your own process, share results among each other, and receive feedback.
MODULE 4: Key Performance Indicators and performance-driven culture
Steering and improving using KPIs: how do you make improvement goals and processes measurable? How do you formulate usable result KPIs? What are good process KPIs? Learn how to build your own process map and formulate KPIs. Share your experience with other participants and get feedback on your KPIs.
Culture of improvement: what are high-performing teams? Why do many teams not get around to continuous improvement? How can a co-operative system, where learning and knowledge and talent development are encouraged, offer a solution?
Day 3: Co-operative learning system & implementation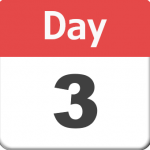 During the third day, you'll work in groups to make your own implementation plan for PDCA & continuous improvement. You'll start working with it immediately.
MODULE 5: Team and talent development, group dynamics, and learning environments
Building blocks and factors: what roles do team and talent development & group dynamics play in co-operative learning? What are the dos and don'ts? What's the role of the leader in establishing a healthy and effective learning environment? How do you organize constructive feedback in such a way that employees can develop their talents?
MODULE 6: Make a co-operative system and implementation plan
Co-operative system: working together is essential in order to achieve maximum performance. Management can encourage this by building a co-operative system. What possibilities are there, and how do you approach this? Under the teacher's guidance, you'll develop an implementation plan for continuous improvement.
Day 4: CRM, the trends, and the 9-layer customer contact model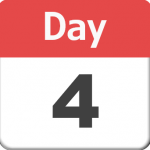 During the fourth day of the Master of Talent Science training course, you'll become acquainted with customer-focused business and Customer Relationship Management (CRM). Based on the 9-layer customer contact model, you'll work with developments in the market and organizational maturity. You'll learn how to design customer contact and processes, and which talents play key parts in this.
MODULE 7: The 9-layer customer contact model
Definition of the 9 layers: how do you recognize successful customer interaction, and what is needed for that? Which talents should you look out for? Next, you'll learn how to develop your own vision on your customers and markets. And you'll try to operationalize them within your company.
MODULE 8: The trends in CRM land
Trends in customer-focused business (CRM): which trends can be seen in the market? Which ones are relevant to your situation, and how can you capitalize on them?
MODULE 9: Customer first
Putting the customer first: How many organizations say they do this? It's harder to do than to say. Why is that, and how can you handle this? What talents and competencies are important?
MODULE 10: CRM project management & maturity
CRM project management: The customer truly has to experience CRM changes. But how can you make sure that your organization successfully accomplishes that? What are the 10 most common project risks in this area, and which measure can you take to minimize them?
Organizational maturity: not every organization has reached the same milestone when it comes to CRM. You'll learn to determine your current level of CRM maturity, and how high the bar should be placed. Where is your organization at, and where should it be? And especially, where should you start to make your organization more customer-focused?
Day 5: Implementation of customer focus and the customer journey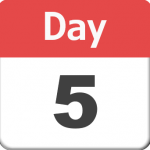 This day is about how to translate your CRM strategy. We'll also cover the available tools you can use to operationalize your goals. Learn how to convince the most important stakeholders in this transformation process.
MODULE 11: Customer tools & talents
CRM tools: Where, when, and how do you use these, and which ones are suitable for your situation? You'll practice using these tools and evaluate the process as a group. The goal is to teach participants to use these techniques independently. You'll also learn how to develop your CRM talent.
MODULE 12: Customer journey and implementation
Workshop customer journey and processes: in groups, practice mapping one or more customer journeys, and translating them into improvements in customer processes. Based on the strategy, take the first steps towards a personal improvement program. The goal is to create a foundation for customer contact improvements in your own organization.
Measurable change: why is change so hard in everyday practice? How do you maintain focus amidst everyday hustle and bustle? By making change measurable and implementing it securely. The teacher will give many practical tips and tricks you can start using right away.
Day 6: CRM analytics, customer value, and (big) data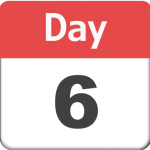 CRM and data analytics have become nearly synonymous. This day, we'll discuss how to measure customer contacts, and what role data analytics can play. But that is not enough. You'll also have to follow market developments. How can you ensure that your
organization works data-driven
and constantly course-corrects based on PDCA? Four key concepts will be extensively covered on this day.
MODULE 13: The intelligent, agile organization
The design of the agile, intelligent organization: what does this concept mean, and how can it help your organization become more customer-focused and agile in the future?
MODULE 14: Data warehousing
Data sources and how to unlock them: organizations often have access to a lot more data than they think. How do you unlock these sources without endless discussions and ICT projects? Discover the secret of a data warehouse.
MODULE 15: Big Data
Big Data: there's a big focus on big data, which is seen as the new holy grail for CRM and customer-focused business. But does this bring in new customers and more revenue, or is it a money pit? Learn about the differences and the overlap between Business Analytics and Big Data and how to organize this successfully as an organization.
MODULE 16: KPIs from the customer's perspective
KPI choice and implementation: together, we'll discuss which customer KPIs there are, and which ones are relevant to your organization. Discover which process KPIs are important to achieving greater customer satisfaction and higher NPS scores.
Day 7: The foundation of Lean, Lean Game, and Process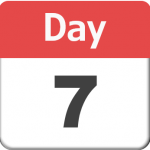 Day 7 starts with the foundation of a Lean organization. What are the most important Lean principles and accompanying talents? And how does it work? What are some appealing examples, and which pitfalls can you spot?
MODULE 17: Lean management & process visualization
Customer first: the customer is first in all activities of a Lean organization. In this module, we look from the customer's perspective: outside-in thinking. What's essential to keep customers satisfied, and how do you recruit new customers? What added value does your organization offer, and how do you continuously keep adding to it?
Process visualized: In this module, you'll practice visualizing your own processes. You'll discover how this method makes waste in your processes visible.
MODULE 18: The Lean Game
An important part of the Master of Talent Science course is the Lean Game. In a unique way, you'll become acquainted with Lean and accompanying talent development. By playing, you'll gain insight into the various Lean tools and their applications.
Day 8: Data-driven Lean and continuous improvement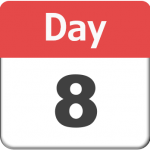 This day is all about data-driven Lean, Big Data analysis, and KPIs.
MODULE 19: Recognizing and modeling eight sources of waste
Data-driven Lean: during this segment, you'll become acquainted with the concepts and tools to filter the right (big) data, store it, and combine it into a suitable data set. The goal is to recognize and analyze the eight sources of waste in Lean. You'll experience how Lean Analytics works and which pitfalls to avoid.
MODULE 20: Big Data analysis and KPIs
Data analysis and KPIs: the data reflects how it's going and where there's room for improvement. You'll experience how to interpret and visualize data. But you'll also learn to analyze it and find and discuss the genuine KPIs. Based on the KPIs and the underlying data, you'll design the next steps and implement improvements in your processes.
MODULE 21: Connecting Lean Analytics to PDCA & CRM
Continuous improvement & PDCA: data-driven Lean is all about continuous improvement with PDCA cycles and customer-focused business. You'll learn how to embed continuous improvement in your organization's everyday work based on Lean & PDCA.
Day 9: Operational management, A3 thinking & change management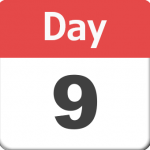 Day 9 will cover everything related to implementing changes.
MODULE 22: Operational Management
Operational Management: how do you organize and measure operations in relation to the planned goals? And how do make everything Lean? Using operational management signs, learn to find the most important obstacles to stability and growth.
MODULE 23: A3 method & solving problems
A3 thinking: this method is a powerful way of solving problems. Handle them in a disciplined way so that they never come back.
MODULE 24: Change management & feedback
Change management: the transition to a Lean organization requires change. Management and employees will have to follow along. How do you get everyone to make the right changes? Aside from behavior and attitude, talent development and feedback/feedforward are also discussed. This will create awareness about how you, yourself, influence the changes on the agenda.
Day 10: Final assignment and certification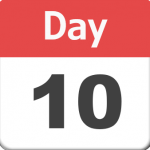 Round out the training course with a final group assignment. This test is designed for you to apply the theory you've learned. And you'll work on the further development of your own talents in relation to the 3 core talents.
A week before the final day, you'll hand in the assignment. Every group presents their assignment, and it's discussed in class.
After this Talent Science training you will be able to:
Develop and refine the talent in your organization in relation to the strategy and policy.
Implementing and shaping the improvement talent of your teams and their contribution to the organizational talent.
Improve and develop the talent and added value to your customers.
Let your own talents grow en relation to the previous 3 talents.
In 10 intensive days, you'll be immersed in the many facets of Talent Science. And you'll be prepared to take a decisive, leading position in your organization.
Teachers of the Talent Science training
The Master of Talent Science training course is taught by mr. Leo Kerklaan, drs. Louis Brackel RC, and Dick Pouw MBA. They have a cumulative total of over 80 years of experience in this specialist field. They teach at various universities, including the Maastricht School of Management and Erasmus University Rotterdam, and they regularly teach masterclasses domestically and abroad. Naturally, they also help a wide range of clients with practical advice and implementation.
In-company training
When teaching abroad, our teachers will come to your company to teach a group of your employees. Naturally, all of our training courses can be custom-tailored to your needs. This includes the material taught as well as the length of the course. Contact us for more information.
Interactive Talent Science training
Passionned Academy's masterclasses and training courses are highly-rated, partly due to the high degree of interactivity. Every day of the course offers plenty of opportunities to exchange experiences and stories with the other participants and the trainer. During the course, you'll work on a concrete final assignment, creating an ideal mix of theory and practice.
After completing this course, you'll obtain a digital badge, a Passionned Academy certificate, and a signed copy of Data Science for Decision-Makers & Data Professionals.
Testimonial: extremely useful
"This training course was extremely useful! I've been given a lot of tools I can use in my organization. The teachers are excellent and give countless useful practical examples."
Wim Polderman
Waterschap Hollandse Delta

Target audience
The Master of Talent Science training course is meant for anyone who wants to develop talents on various levels, while increasing the organization's intelligence. The course is mainly aimed at Talent Science managers, team leaders, business managers, program managers, HR managers, HR advisors, and business consultants.
Contact us for in-company training
Contact us to discuss the possibilities for an in-company training course taught at a location of your choice. Our teachers would love to come to you and teach your company their expertise.