Unique 3-day CRM and Analytics training
Are you responsible for managing customer communication within or your organization, or are you a CRM consultant? Are you the manager of a staff department or shared service organization that has to work with internal customers? Do you want to make your department truly customer-focused and data-driven? If that sounds like you, this training course is for you.
You want to make your organization (department) customer-focused quickly, without losing any revenue.
As a shared service organization, you have to operate independently. Colleagues suddenly become customers who can do their shopping elsewhere.
There are competitors who work much more data-driven and customer-focused, causing your company to lose revenue.
You want to distinguish yourself in the market using CRM and customer-focused business, but you don't know where to start.
You have access to a lot of customer data, but you don't know how to combine it and cash it in.
You work hard and achieve success, but it's not recognized by your customers and environment.
This training course is an ideal opportunity to accrue more knowledge and develop your own plan at the same time. So that you can start applying it in your organization immediately.
Implementing customer-focused business in your organization
During this three-day CRM course, every aspect of customer-focused business and data-driven working (CRM & Analytics) will be discussed. You'll work on your case using the knowledge accrued during the course. At the end of the course, you'll have a concrete plan that can be implemented in your organization immediately.
This CRM & Analytics training course is practical and focused on the actual implementation of changes in your organization. Questions like these will be discussed:
Where is my organization right now?
What actions can I choose from to quickly make a difference?
How can I convince my organization of the need to change?
How do I demonstrate the success of change?
The contents of the 3-day masterclass
This practical training course features all the components you need to successfully implement changes related to CRM & Analytics in your organization. You'll learn to apply various techniques that have been proven effective in practice. Best practices will be discussed, and there's plenty of room to discuss shared experiences. The three days are divided up as follows:
Day 1: CRM overview, trends, and the 9-layer customer contact model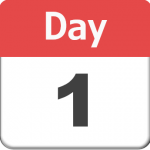 The first day of the course will introduce you to the why of customer-focused business. Based on the 9-layer customer contact model, we'll delve into the developments in the market, the maturity of organizations, and how you can shape customer contact and processes.
During the first day you'll get started on sketching a profile of your own organization and which steps it can or should take in order to reach its goals. The following subjects will be extensively discussed:
Definition of the 9-layer customer contact model: what are the hallmarks of successful customer interaction? How do you develop a unique vision and operationalize it within the company?
Trends in customer-focused business (CRM): what trends are affecting the market? Which ones are relevant to you and what is the best way to react to them?
Putting the customer first: this is often a slow and painful process in organizations. How can you do this as effectively as possible?
Organizational maturity: not every organization has reached the same point in every aspect. Where is your organization, and where do you think it should be? Most importantly: what do you have to do to make your company even more customer-focused?
CRM project management: how do you make sure that the customer actually experiences the changes and the organization successfully implements them? What are the 10 most important risks to projects, and how can you prevent them?
Day 2: CRM tools, customer journeys & implementation workshop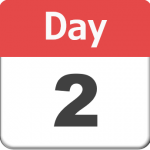 During the second day, the teacher will discuss
how to translate the strategy
 into practice and which tools are available to operationalize these goals. You'll also learn how to convince the most important stakeholders.
You'll start practicing with several important tools, and we'll evaluate the process together. A secondary goal is teaching participants how to apply these techniques in their own organization independently. The following subjects will be discussed:
The various tools: which CRM tools are available, and where do you deploy them? Which tools are relevant to you?
Successfully using change tools: during this part you'll learn how to use the various tools, and the secrets to using them successfully.
Customer journey and customer process workshop: in groups, you'll work on mapping the customer journey. You'll learn to translate them into adjustments to customer processes.
Strategy implementation workshop: during this part of the course, you'll make a personal improvement program based on your strategy. That creates the foundation for the customer contact improvements within your organization.
Measurable change: why is change so difficult in everyday practice? How do you maintain focus? By making change measurable and implementing it sustainably. During this part we'll give you practical tips and tricks you can start using right away.
Day 3: Analytics: customer value, (big) data, KPIs & customer insights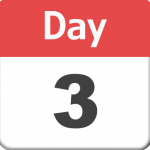 CRM and analytics have become synonymous. During this third day, we'll delve into how to measure customers and customer contact. But that alone isn't enough. You also have to continuously follow market developments. How do you ensure that your organization works data-driven and is always course-correcting?
The third day will cover concepts such as: the design of an intelligent organization, how to work data-driven, and demystifying big data. The day will be closed out with a recap of your plan and follow-up meetings.
Discover the success factors of CRM and Analytics
This three-day CRM & Analytics course discusses both the strategic and the operational aspects of CRM and analytics. For example: using KPIs, (CRM and data) tools, data quality, various kinds of data sources, roles, change management approaches (project vs scrum), and visualization techniques. The most important subject, however, is the success factors of data-focused CRM in  everyday (digital) practice.
About the teacher: Dick Pouw MBA
Dick Pouw, teacher and consultant, has over 20 years of experience in CRM, Analytics, and ICT, both as program manager and change director. He has been responsible for implementing large-scale customer-focused change projects. As a CIO, he's been responsible for the digital transition at one of the Netherlands' largest publishers for over seven years. In recent years, he's helped organizations undergoing the digital transformation implement more agile and customer-focused processes. His motto is that change is only successful when the customer notices the difference.
Practical training CRM & customer-focused business
During the training you'll formulate a plan for your own organization that you can start using right away. This entire CRM course is focused on successfully implementing customer-focused and data-driven working in your organization. You'll notice the difference right away. At the end of the course, every participant will receive a certificate and a signed copy of the book The Intelligent Organization (3rd Edition).
Passionned provides aftercare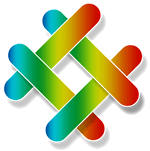 Once you start implementing your plan in your own organization, you won't have to go it alone. After completing the training, we'll contact you within a few weeks and discuss your progress. If there's a desire and a need, we can offer follow-up independent advice.
This (hour-long) conversation is completely free and comes with the training. If you have any questions or issues, you can always contact us, and we'll make sure to provide answers. So after completing the training, you won't be alone. Passionned Group will help you implement the change.
Who is this CRM training for?
This training provides a stepping-off point for anyone involved in making organizations more customer-focused and data-driven. Past participants include managers who are responsible for customer contact, business managers, employees, ICT and BI managers, CRM consultants, and anyone responsible for CRM and data-driven change projects, like BI project leaders and program managers.
Contact us about in-company training
Contact us now for information about dates, rates, and availability. Our teachers are eager to visit your company to teach this course in-house.