Learn to implement change
During this 3-day change management & implementation training, you'll learn to successfully implement change. We'll provide you with the theoretical framework, but you'll also get hands-on experience. Change and implementation is thinking and doing, deciding and executing. That's the crux. That's why this training course is dedicated to applying theory in practice.
Changing the workplace
Making a decision about a change, or purchasing a new software solution, is relatively simple. It's much harder to actually change how work is being done. How do you make sure that employees use the software as they're supposed to? That requires more than just making a decision or a purchase: a change has to be implemented in the organization. And implementing change takes time and effort and can sometimes be a painful process.
Most implementations fail or stall
Here are a few examples of the difficulty of implementation and change management.
An organization decides to become more customer-focused by purchasing a CRM system for the entire organization. But half a year after its purchase, only a few employees in the sales department are using the CRM solution. The rest of the organization has continued working the old-fashioned way.
A company wants to adopt data-driven working and, to this end, decides to use a well-known BI product. The product has to fulfill a central role for the entire organization. After a year, it turns out that several departments are still stubbornly refusing to work with the product. Because of this, the data produced by the business intelligence tool is unreliable and unfit to steer on.
In both cases, the implementation's failure has nothing to do with the chosen products or solutions. It's the implementation itself that failed. Not all employees who were involved went along with the change. It's a common problem that causes many implementations to fail partially or completely.
Are you facing similar issues?
You know what has to change in your organization, but how do you go about this change?
The change project has been completed, but some employees or departments keep working in the old way. How can you ensure that everyone goes along?
There are so many parties involved with the change, and everyone has their own agenda. How can you make a plan that ensures that everyone is successfully involved in the implementation?
Everyone reacts differently to change. Can everyone be convinced, or is that just a fantasy?
When it comes down to it, you don't like change much either. What can you do about that?
Do these issues sound familiar? If so, we highly recommend our 3-day training course dedicated to implementation and change management.
Successful change and implementation
Over the course of three intensive days, you'll learn the ins and outs of change and implementation, as well as learn how to design a successful implementation. As you go, you'll discover why it's so hard to change yourself and others, and how best to get such a change off the ground. Naturally, you'll also learn how to to approach implementation and change as a responsible leader.
Practical change management training
This training course doesn't just consist of theory. The three days are filled with plenty of assignments (both individual and group ones), practice sessions, and role play. This highly practical, interactive training will offer surprising insights into your employees, your organization, and yourself. It will provide you with handholds and a plan-based model to get started with right away. There will also be ample opportunities to exchange and discuss experiences.
Contents of the Change Management & Implementation training course
The goal of this course is to provide you with practical help with change and implementation in your organization on the one hand, and providing you with the required theory on the other hand. This will give you insight into the human (soft) side of change. You'll learn to adopt a new way of looking at your employees, your organization, and yourself.
Day 1: Implementation: stakeholders, communication & playbook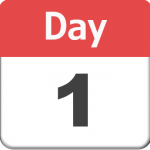 The first day will delve into the theory and practice of implementation.
You'll learn what implementation is, and what kinds of implementations there are.
Gain insight into the different kinds of stakeholders you may encounter.
Experience stakeholder management, learn about stakeholder matrices, participation plans, and communication plans.
Lean about communicating with stakeholders and the degree of stakeholder participation.
Get examples of an implementation playbook.
In groups, create various implementation plans.
Day 2: Change: people, power, leadership, resistance & interventions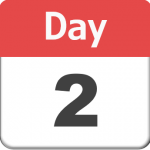 The second day is all about the people inside of the organization. Why are people the deciding factor, and why do we struggle with change?
Learn and experience why we're so attached to the old and resist embracing the new.
Lean about the different personality types, and their importance in organizational change.
Experience what it's like to have power and be a leader.
Experience the many different ways people (and you) can resist change.
See the similarities between the human character and the organizational culture.
Learn and study the phases within a change process.
Understand why people resist change.
Learn how to recognize resistance and choose the right approach to reduce that resistance.
In role playing sessions, learn how to deal with resistant reactions and use them constructively.
Day 3: Implementing change successfully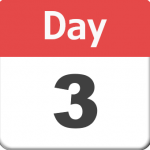 The last day is largely dedicated to the closing group assignment, which will test your commitment, team spirit, and creativity.
A short summary of implementation theory.
Receive a mock change and implementation plan that you can start using right away.
The theory of changing people (yourself included) is briefly summarized again.
In groups, deliver a presentation displaying a well thought-out and creative implementation and/or change project in a kick-off meeting. Demonstrate the knowledge and experience you've gained over the previous days.
What can you do after completing this training?
After completing the Change management and Implementation training course, you will:
be proficient at stakeholder analysis and stakeholder management.
be able to make a stakeholder matrix, a participation plan, communication plan, and an implementation playbook.
be trained in dealing with resistance to change.
be able to make a thorough, usable implementation plan for various kinds of implementations.
be proficient at estimating the degree of resistance from various internal and external stakeholders to a certain change.
be able to critically analyze your own role, position, and attitude in a change process, and adjust where necessary.
About the teachers
The Change management & Implementation training course is taught by Ericka Petrignani and Alex Beishuizen, both Passionned Group associate partners.
Ericka Petrignani
Ericka Petrignani is a highly experienced implementation manager. She's successfully completed complex implementation projects at several organizations. She always involves internal and external clients in the change. As an implementation manager, she regularly gives presentations, workshops, and training courses, in order to share her knowledge of change and implementation.
Alex Beishuizen
Alex Beishuizen is a change manager with many years of service under his belt. His specialty is change projects in media and publishing companies. He has helped dozens of organizations with digitization projects, among other things. He's also a highly experienced teacher, having taught at various colleges.
Who is the Change management training course for?
This course is meant for anyone with a leading or directing role in organizational change or implementation projects, or anyone who desires such a role. Our participants include: business managers, (up-and-coming) performance management project leaders, financial controllers, business controllers, business consultants, Finance managers, Business Analytics managers, quality managers, CIOs, and IT managers. Over the course of three intensive days, you'll be molded in an implementation and change manager with theoretical and practical know-how.
Contact us for in-company training
We specialize in providing in-company training. Our teachers would love to come to you and teacher your organization from the inside. If required, the course can be tailored to your specific needs, or combined with one of our many other workshops and courses. Contact us about rates and availability.