Learn all about ETL & Data Integration Tools, Data Replication and Governance
The ETL & Data Integration Guide™ 2021 makes tool selection easy. This guide will provide you all the knowledge resources you need to analyze and simplify the ETL process that is often perceived as tensive and complex. In doing so, you'll automatically drill down to the core of other important data warehouse processes, such as data integration, data migration, data replication and data governance. By consulting this guide to ETL tooling regularly, you will move through a rapid learning curve. Keeping up with the profession and evaluating the available ETL & data integration tools has become a lot more accessible and easy with this unique, interactive guide. From now on, you start every negotiation with vendors from a solid, comfortable pole position. Download the ETL & Data Integration Guide now.
What is the value of the ETL & Data Integration Guide?
The ETL & Data Integration Guide is specifically designed for BI consultants, data architects, data engineers, IT managers, project managers and BI managers. But also general managers and consultants will profit. What exactly is the use for you as a manager, professional or (external) consultant of the ETL & Data Integration Guide? The most popular applications of this guide are:
A. Tool selection: do an initial segregation.
Evaluate each vendor based on functionality and market dominance. Apply the principle of "what matters most should matter most" and draw your own conclusions. Quickly compile a long- and shortlist of vendors that qualify and meet your selection criteria and specific business situation. Closely monitor the performance of the selected ETL software vendor(s) that best address the needs and requirements of your organization, division or business unit.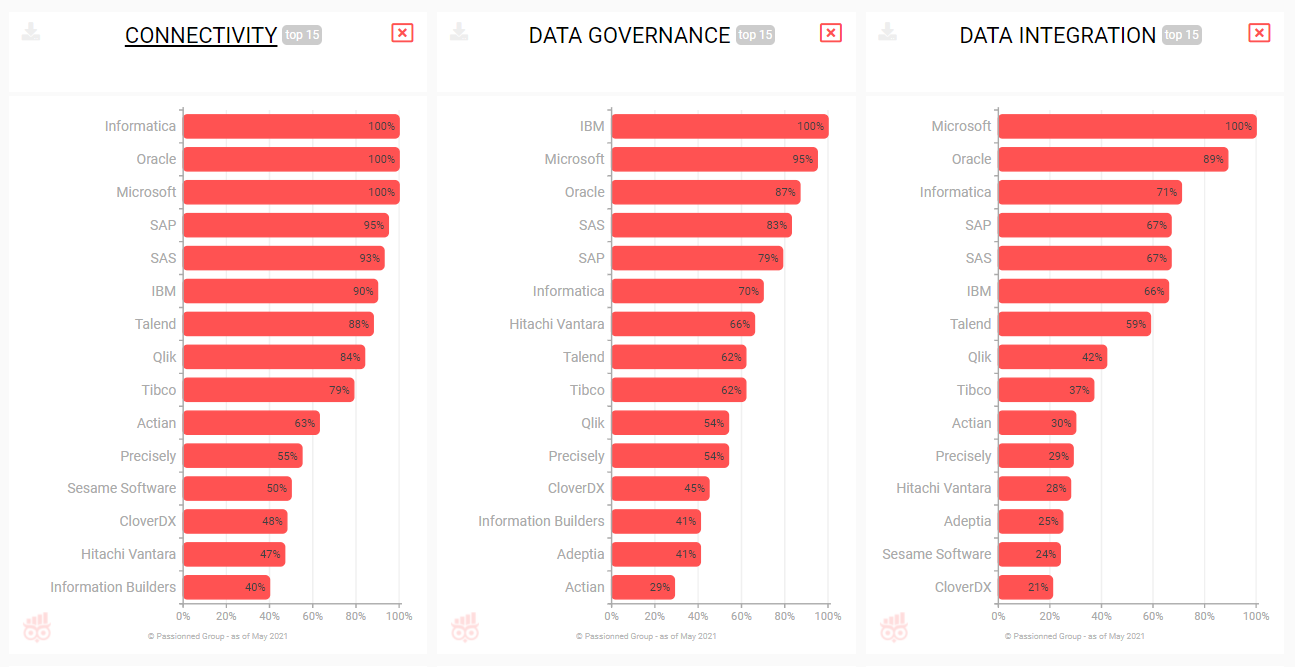 Figure 1: Initially you see the ranking of the various suppliers on 9 main categories, but you can easily drill down and zoom in on detailed aspects.
With the self-service analysis module (an extra option at a small additional cost) you manage everything yourself. You select the ETL tool vendors you want to keep an eye on and you choose the functionality you want. This way you compose your own top 3 ETL tools based on, for example, 25 criteria that are specifically important to you. Drill down to four levels to get to the core of the field and learn all the ins and outs of the most important ETL processes, such as data integration, data migration, data replication and data governance. Download any relevant graphics to add liveliness to any presentation.
B. Training and education: develop yourself and your team
Broaden, deepen and polish your knowledge as a data manager. Use this online guide as a training tool for yourself and your project team. Work through all the relevant definitions and jargon and be inspired by the valuable ideas in the online video library. Expand your domain knowledge and increase your market value as an ETL specialist by diving into the hundreds of (instructional) videos, learning modules, TED talks, online courses, and so on. Discover the difference between ETL and ELT by watching an animated video, or follow a mini-course on OLTP, OLAP and the importance of data quality. Learn from an ETL expert why validation, logging and rerunability of ETL data are indispensable functionalities.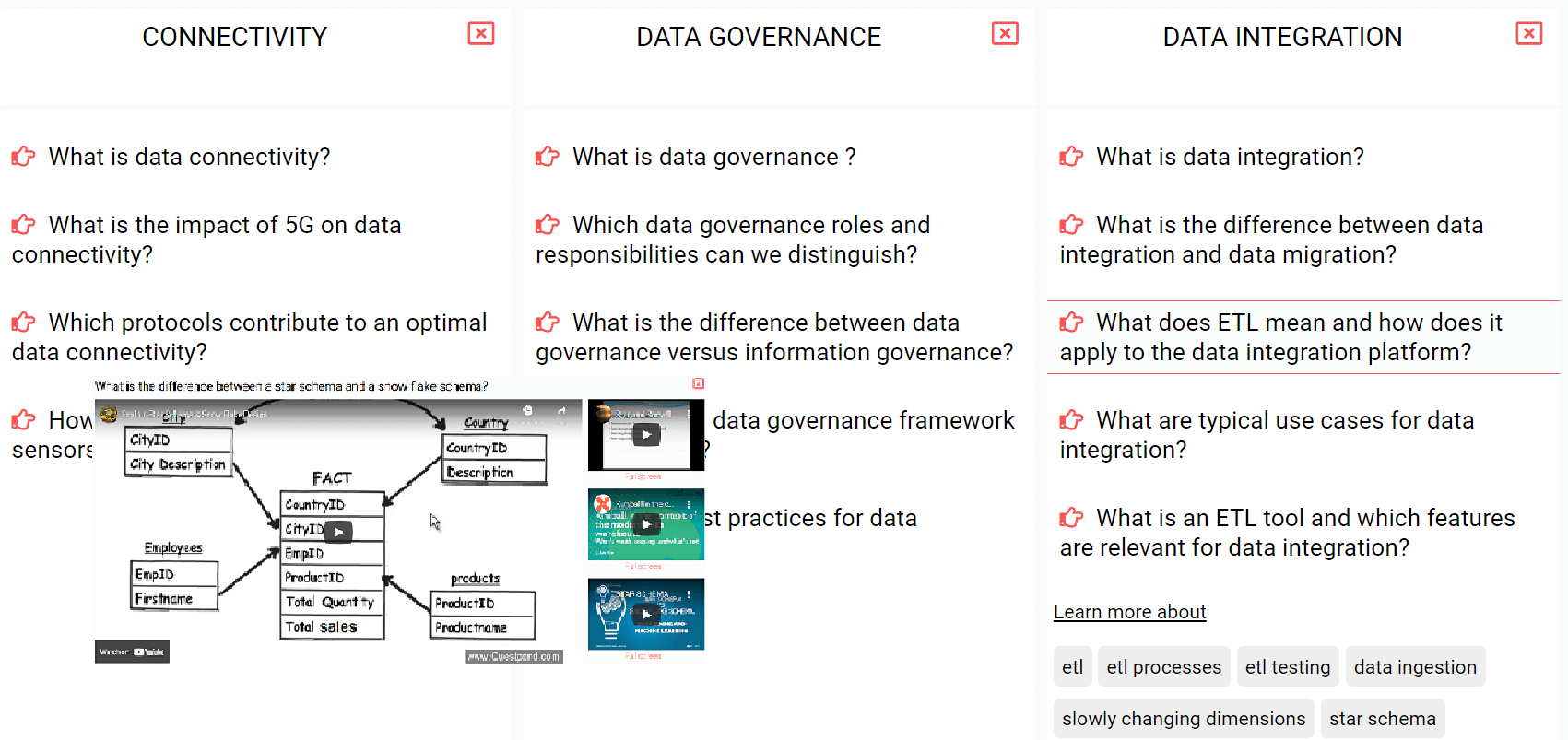 Figuur 2: The training module contains more than 300 videos and makes you master data integration and ETL quickly.
Always stay informed: consult all enlightening news items related to the field of data warehousing in general and top ETL tools in particular. Deepen issues and get a realistic picture of how the ETL market works.
Main Themes ETL & Data Integration Guide 2021
In total, several dozen main themes are included in the ETL & Data Integration Guide. Each main theme also contains a large number of sub-themes. The themes and videos included in this guide are updated regularly.
✪
Change Data Capture
✪
Cloud first: ETL-as-a-Service
✪
Connectivity
✪
Database normalisation
✪
Data governance
✪
Data integration
✪
Data quality
✪
Data lineage
✪
Data management
✪
Datamigration
✪
Data Pipelines
✪
Datareplication
✪
Data Vault
✪
Data Virtualisation
✪
Debugging ETL Tools
✪
DWH appliances
✪
Infrastructure
✪
Master Data Management
✪
Metadata management
✪
ETL management
✪
ETL model
✪
ETL platform
✪
Full load vs incremental load
✪
Massively Parallel Processing
✪
OLAP tools vs ETL Tools
✪
Open source ETL tools
✪
Slowly Changing Dimensions
✪
Staging Area
✪
Testing ETL Tools
✪
Workflow ETL
This is a first selection from the extensive learning material and development potential of our ETL & Data Integration Guide. In addition, you will naturally learn how the market and ETL processes operate. But also which vendors are the most innovative, what their specializations are and where their distinctive power lies. On each theme you can verify yourself how a specific vendor scores on outlines and details and what its strengths and weaknesses are. Get the most out of the ETL & Data Integration Guide.
The vendors and their propositions
The ETL & Data Integration Guide 2021 covers the field of 20 leading ETL software vendors with their products and services. Although market consolidation has reduced the number of vendors, there are differences. Some vendors can be labeled as a "one trick pony" (no disrespect intended), while others deliver a complete portfolio. The following ETL vendors are covered in our guide:
✪
Actian
✪
Adeptia
✪
CloverDX
✪
Elixir Tech
✪
ElixirData
✪
Hitachi Vantara
✪
IBM
✪
Informatica
✪
Information Builders
✪
Microsoft
✪
Oracle
✪
Precisely
✪
Qlik
✪
SAP
✪
SAS
✪
Sesame Software
✪
Skyvia
✪
Talend
✪
Tibco
✪
Xplenty
Are you missing a particular vendor? Please let us know and we will add it to the list.
The radar graphs allow you to compare an ETL vendor with all other vendors at a glance, giving you a realistic picture of the functionality and strengths and weaknesses of an ETL software vendor. These radar graphs visualize some vendor reviews.


Figure 3: These radar graphs visualize some vendor ratings. The scores shown here are completely arbitrary and serve purely to illustrate the feature.
If you prefer, you can also zoom in on the radar graphs. In addition, the ETL & Data Integration Guide also contains line graphs that visualize the progression and ratings of vendors over time. This also gives you direct insight into the development capacity of the software vendor.
The ETL & Data Integration Guide is the first digital guide that is 100 percent based on facts and not value judgments. All data is aggregated, objectified and validated. Master the subject of data integration and ETL down to the finest details and henceforth steer any BI or data warehousing project in the right direction.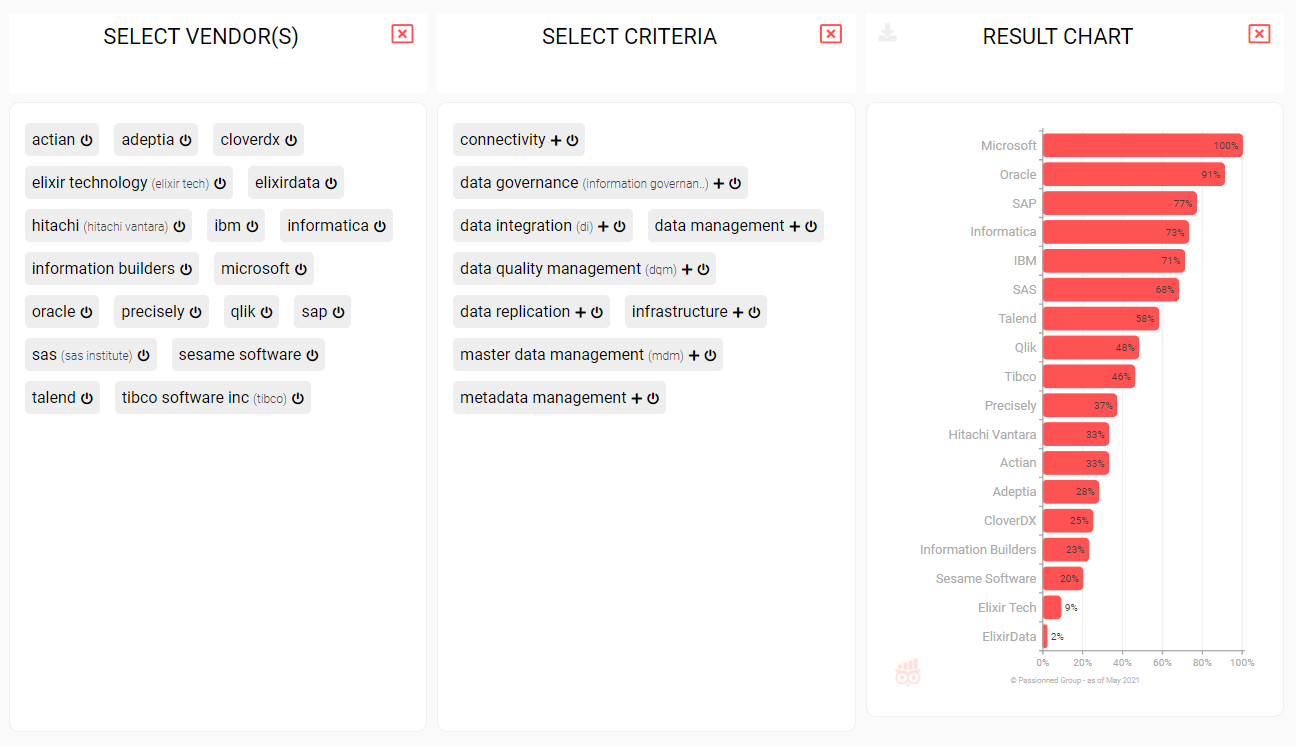 Figure 4: Example of the self-service functionality of the ETL & Data Integration Guide. The ratings shown here are completely arbitrary and serve only to illustrate the module. Download the ETL & Data Integration Guide now.
Download the ETL & Data Integration Guide 2021 now
Do you want to have the right tools for tool and vendor selection? Do you also want to learn more about the field? Try it out: for only 199 euros (excluding VAT) you will start from pole position, just like Max Verstappen.