Why is agile working so important these days?
The world around us is changing faster than ever. But most organizations aren't agile enough to keep up. In China they can make a new car faster than you can make a PowerPoint presentation. The agile organization requires agile employees, autonomous, self-steering teams, a decision-making layer in the organization, and excellent information provision.
Here are some reasons why agile working is a necessity:
Disruption: Airbnb and Uber are leaving hotel chains and established taxi companies in the dust in just the last few years, because of agile working, data analytics, and scrum. By 2020 we'll be surrounded by 26 billion connected devices generating Big Data.
Big Data: The possibilities of this technology are enormous, and this area is rapidly developing and changing. Many organizations are still in the experimental phase, but what if Big Data really takes off? What if your competitors are already one step ahead of you?
Globalization: Changing technology and fading borders are creating competition all around the world. The worldwide urbanization is unstoppable, which means huge amounts of knowledge and skill are coming together. Because of this, product development will accelerate all around the world.
Shorter life cycle: The life cycles of products and services are shrinking. Customers continuously want to stay ahead of the game, accelerating the cycle of innovation. How will your organization stay ahead?
These points demonstrate that change is becoming a constant. Today's standard could be dated tomorrow. Organizations have to be agile to stay competitive. How do you form an agile-based strategy and implement agile working in your organization?
How do you implement agile working in your organization?
Our approach to agile working centralizes your customer, your teams, and your process:
Customer-focused work: Shaping the organization around your customer lets you react quickly and stay on the ball. A better understanding of the customer (Customer Relationship Management) increases the trust between the customer and the organization. The greater the trust, the more quickly your organization can maneuver and move with the customer.
Self-steering teams: These days, change takes place in the roots of an organization, so only teams can anticipate, analyze, and solve problems quickly and effectively. This requires agile employees.
Scrum: This method of working leads to the right project results much more quickly because of quick, iterative (agile) working, and the business steering the ship (scrum). This is specifically aimed at software development, but it can also be expanded to other processes. IT controls many things in today's society. Doing things more quickly and effectively can be a big win.
Big Data: Applying Big Data gives your teams the purest and quickest form of signals and feedback. On top of that, it contains predictive value. Obviously, this can make your organization more agile.
Process-oriented working: By not centralizing a department or one specific IT system in the process, process flows can be set up much more simply.
Feedback: A culture of giving and receiving feedback can really make organizations agile. Not just annual performance reviews, but (360 days) of iterative feedback, from KPIs and (big) data.
Technology develops exponentially, organizations linearly
It's important to determine the necessity of agile working. It might not be equally important for all organizations. A well-functioning monopolist in a stable market, with no real competitors, may not benefit as much from agile working. This type of organization is less and less common, however. That aside: the rate of technological development is exponential, while organizations develop at a logarithmic rate (Martec's Law). Even the most dyed-in-the-wool monopolist can feel this tension.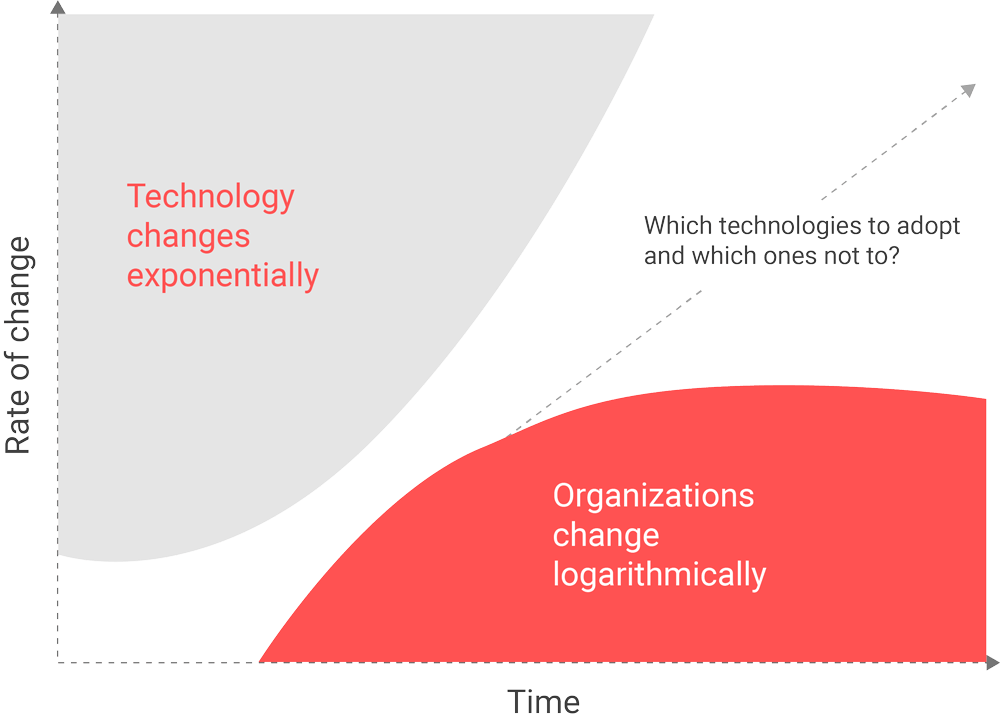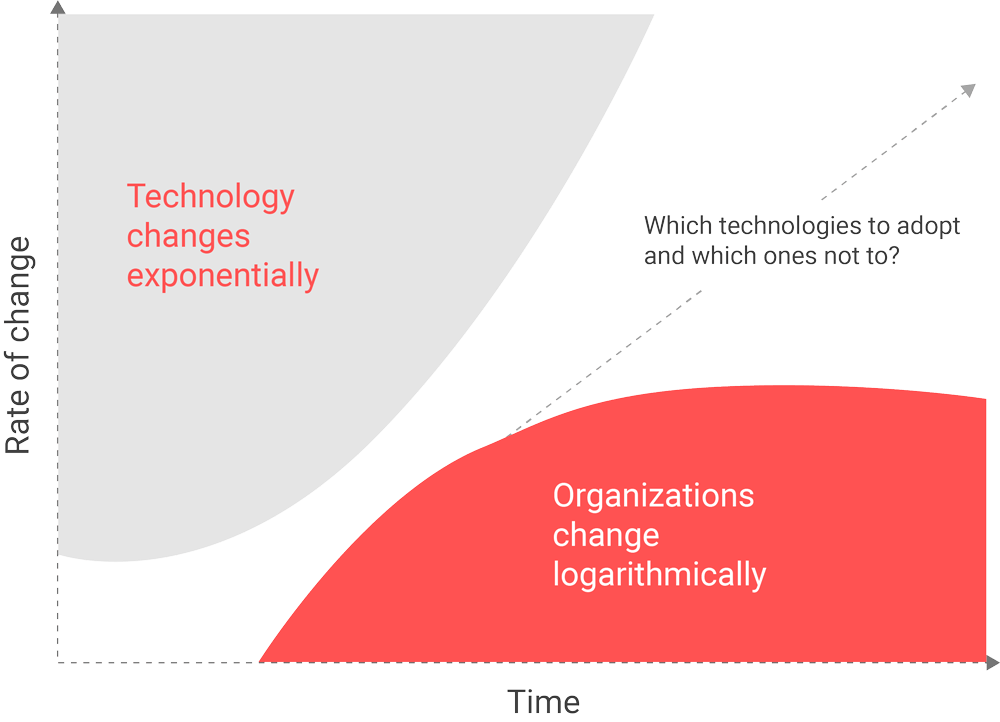 Image: Martec's Law exposes an important management challenge of the 21st Century. How does this affect your organization?
When is agile working most effective?
Agile working is only truly effective when your company's strategy and course is future-proof, and when your organization can carry out your strategy effectively. All eyes have to be looking in the same direction: alignment. Also, your managers and teams need valuable insights, KPIs, and analytical models, so that they can make the right moves at the right time, by having the right knowledge and high-quality data. Being agile while the organization isn't making the right moves is like trying to steer a train that just went off the rails.
A firm grip on agile working
Our advice and implementation of agile working is based on scientific research and specialists that have successfully advised managers and teams about agility and agile working:
The Dutch Scientific Council of Government Policy sees agility as the key to economic growth. They also highlight the importance of quality feedback systems (WRR, 2013).
The speed and quality of registration (all-round vision) and reaction (adaptability) is crucial in the current economy. The intelligent organization must be agile (Kerklaan, 2016).
Many organizations are lacking agility (Hoogveld, 2016). They tend to follow the trends of the day and have a tendency to be reactive without an overarching plan for agile working.
Dumb, slow organizations
Do dumb organizations do the exact opposite of intelligent ones? Our research shows that's not the case. Dumb organizations don't just act differently, they're irresponsible, indifferent, reactive, short-sighted, negligent, and slow. Read more in our article "A frustrating profile of dumb organizations" and take your first steps towards agile working.
What are the advantages to you?
Execute the process more quickly using fewer people.
Satisfy customer needs more effectively.
More customer-focused, more cross-selling, and better problem-solving.
Less management, cheaper, and less random process.
More easily add new products to the product portfolio.
Want to make your organization work with agility?
Contact us for a conversation with one of our specialists. They're eager to discuss the possibilities. Or follow an agile working management training course.
About Passionned Group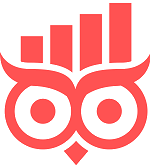 Passionned Group is a leading analyst and consultancy firm specialized in Business Analytics and Business Intelligence. Our passionate advisors assist many organizations in selecting the best Business Analytics Software and applications. Every two years we organize the election of the smartest company in the Netherlands.