Interim manager: the driver of innovation
Change and innovation are happening at a rapid pace, and organizations are having trouble keeping up with these changes. Interim managers or directors are being assigned to deal with these changes more and more frequently. As a result, the role of the interim manager has changed considerably.
Implementing changes quickly
Until recently, interim managers and directors were mostly assigned within existing departments to quickly implement necessary changes. Now, they're more frequently being deployed to shape and design innovation. Their knowledge and experience enables them to quickly implement changes and restructure successfully. They're the ideal people to bring about innovation.
The interim director: from cleaner to innovator
The role of the interim manager is changing from cleaner to innovator. Organizations are faced with the question of where to find a manager with this new skill set. For existing and future interim managers and directors, the question is: how do I develop these competencies, and how can I stay ahead of the pack?
The trends every interim manager should be aware of
The most important trend has already been mentioned earlier. The interim manager isn't just a cleaner anymore, but an innovator who helps organizations change. There are other important trends, too, such as:
New processes surrounding innovation: shortening the innovation process by directly testing products in the market. Lean or scrum product development is gaining a foothold in many organizations.
The rise of the Internet of Things (IOT): the growing amount of sensors placed in products is releasing more data out into the world, which organizations can take advantage of. This opens up many opportunities for developing new, innovative products and apps.
Data and Big Data becoming an integral part of every new product: innovation and product development can no longer happen without large volumes of data. If it isn't an integral part of the process, then it is, within agile product development, the way to demonstrate whether or not an innovation is successful.
Smart algorithms make the difference: data possession isn't a distinguishing characteristic anymore, but algorithms are. In this digital age, algorithms are the new assets for organizations.
Knowledge development and sharing: is the trend needed to be successful in the innovation domain. Knowledge-sharing within organizations, cooperation with other parties (chains), and developing products with the customers (co-creation) have all become success factors.
What are the benefits of an interim director from Passionned Group?
Passionned Group has been working on the cutting edge of all-round vision, continuous improvement, agile and data-driven working since its founding in 2004. This approach is described in the book "The Intelligent Organization", the English version of which is currently in its third edition. All our interim managers are used to continuously improving organizations and innovating based on data. They also make organizations more agile on strategic, tactical, and operational levels.
Passionned Group only works with highly experienced interim managers, and some of them also teach training courses in the Passionned Academy. They unite the theoretical and the practical. Besides interim management, Passionned Group offers extensive tooling and a knowledge base, available to the client as well as the interim manager. This makes us unique in the market.
What are the challenges faced by interim directors or managers?
Interim directors/managers and organizations are facing tough questions, such as:
What developments should an interim manager be prepared for?
What skills should you expect an innovative interim manager to have?
What tasks and responsibilities are part of this profile?
How does an interim manager achieve and demonstrate success?
What steps can you take to become or find an innovative interim manager?
The practical skills of innovative interim managers
The interim manager's skill set focuses more and more on skills like continuous improvement and demonstrating results. The most important skills are:
Directing organizations so that continuous improvement remains an on-going process.
The ability to think strategically and implement the organization's vision.
Flexible approach to new insights, often gained from hard data.
Being focused on outcomes and results and not being distracted by the processes surrounding them. Interim managers are often judged by their results.
Decisive and the ability to support decisions with data. Decisiveness has to be combined with a coaching style of leadership.
These aren't all the demands, of course. An innovative interim manager also has to be able to translate trends into concrete solutions for organizations. They also have to be good listeners and be able to convince organizations of the necessity of their solutions.
How can you develop into a (better) interim manager?
If you want to keep developing in the area of continuous improvement and data-driven working, the book "The Intelligent Organization" comes highly recommended. Passionned Group helps (future) interim managers to achieve more success so they can demonstrate their added value. If you have a question, or if you want to spar with one of our highly experienced interim advisors, don't hesitate to contact us.
Do you want to hire an innovative interim manager?
An interim manager can be hired anywhere. But Passionned Group only works with highly experienced managers. We've built up an extensive network over the course of our history, which enables us to quickly introduce the right candidate to you. Our approach is transparent. Within 24 hours after placing a request, we'll contact you to get a detailed picture of the person you're looking for.
The next step is looking for the right candidate. After a conversation with you and your people we can usually complete the process within 48 hours. The interim manager can then quickly get started in your organization.
Interim management: adding value to clients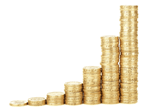 Interim management is no longer just the field of cleanup and reorganization. More and more, the skills of interim managers and directors are deployed to prepare organizations for the future. A future in which continuous improvement and data-driven innovation go hand-in-hand.
The world is developing at an ever-increasing rate, and competition between companies is getting fiercer to match. Problems often have multiple possible solutions, and success is less self-evident than it was in the past. Improving your chance of success is essential. By constantly measuring and making fitting adjustments, you can drastically increase your chance of success.
Opening interim manager
Passionned Group is always on the lookout for experienced interim managers to help service its clients. Are you such an innovative interim manager? Do you see yourself in the practical skills described? We'd love to talk to you.
Want to know more?
Do you want to discuss the topics described here? Are you interested in a training course, or do you want to know more about hiring an innovative interim manager? Or, are you such an interim manager? Passionned Group would love to hear from you.