Information manager: the customer-focused bridge builder
The role of information manager has existed for many years and is right on the dividing line between business and IT. The information manager bridges those two worlds. They ensure that questions from the business are translated into (future) solutions the ICT organization should deliver.
But there's more to this role. They also analyze company processes and information streams in organizations and implement changes in them. Then they translate the (new) ICT possibilities into solutions the business can understand.
Delivering more at lower costs
The role of the information manager hasn't gotten any easier lately. ICT organizations have to deliver more and more at lower costs. And because of the consumerization trend in IT, business users work with their own solutions, independently. The business is starting to behave more like a customer of the ICT department. All in all, a complex environment to work in.
Important trends for information managers
The information manager is often in the eye of the storm when it comes to (ICT) trends affecting organizations. These are the most important trends to consider:
The rise of the Internet of Things (IoT): there's a growing number of sensors out in the world producing vast quantities of data. How can you effectively use these new data streams?
Consumerization of IT: this trend has been on-going. At first it primarily concerned hardware purchases. These days it's becoming easier to purchase software independently. The question is, how can you connect these (different) software systems without losing information?
Security and Master Data Management: securing and protecting data quality demands more attention than ever before. This field is rapidly developing and governments are putting more stringent demands on data storage and use.
BI is democratizing, data volume is growing: BI belongs to everyone in the organization more and more commonly. New data sources are becoming easier to plug in. The question is if this is improving your company's information needs and its direction.
Cloud is the future: data is stored in the cloud to an increasing degree. Data processing takes place in the cloud more often, too. How can you safeguard the information supply?
Information managers have to be ready for the future. The solution is customer-focused working, and finding the answers to trends organizations are facing. This is how to truly add value.
What to consider as an information manager or when hiring one
The most important questions in the field are:
How do you keep customers satisfied and from what position can you best do this?
What are the most essential skills a customer-focused information manager should possess?
How do you demonstrate your added value so you're not just seen as a referee?
How do you weather all the trends facing you? How do you translate them the needs of your own organization?
Which steps should you take to become a (customer-focused) information manager?
What are the required skills for an information manager?
The job description of the information manager is ever-expanding in the digital age. This includes new skills like:
Knowledge of modern development and architectural methods. Knowing them is not enough, you also have to be able to work with them in practice.
Being innovative and translating ideas into the everyday workplace reality of the (business) organization.
Being customer-focused and really seeing the business as a customer. Answering customer questions in the right away. Information managers can't just be stuck behind their desks.
The ability to describe data streams and implementing improvements to them, without losing sight of data ethics and security.
Having sight on (customer) data. It's becoming more important to know what organizations can and can't do with their customer data. Who owns the data? Is it stored securely? Does it comply with the latest laws and regulations?
The information manager has to be a jack of many trades and be able to communicate clearly. They have to be a sort of chameleon in the modern, data-driven world.
How do you become (better) information manager?
Reading trade journals and other literature while visiting seminars and congresses is a must, naturally. But that's not enough to truly stay current and up-to-date. Fields like big data develop very quickly.
Passionned Academy has several training courses to help you get up to speed. We also offer all of our courses as in-company training. If you want to know more or get an offer, contact us.
Passionned Group also has access to an extensive knowledge base. Here, you can find a lot of information that can help you as an information manager, such as books, articles, and surveys. Plenty of material to help you develop and distinguish yourself so you can remain successful in the future.
Do you want to hire an information manager?
Information managers don't just translate the business needs to the ICT department anymore. They've become the business' sparring partners when it comes to process and data issues. They have to be familiar with all new developments, especially when it comes to Big Data and innovation.
Passionned Group has put information and data-driven working front and center since its foundation. In the book "The Intelligent Organization" we describe how organizations can be successful when they make data a central asset.
The information managers of Passionned Group
Passionned Group's information managers know the tricks of the trade when it comes to data and information-driven working. All our information managers are highly experienced and have a wide range of expertise. This allows them to successfully handle any issues.
After placing a request with us, we'll contact you within 24 hours to talk through the request. Based on your request, we'll start looking for the right candidate for you. If you've decided, after one or more conversations, that you've found the right candidate, we can complete the process within 48 hours. Our candidate can then quickly get started at your company.
What are the advantages of Passionned Group?
Besides the extensive experience of our candidates, we work on customer-focused business and data-driven organizations day in and day out. Based on all those experiences, we've developed a variety of tools that help our interim managers, and thus your organization, to further professionalize your organization. Tools like a BI maturity scan, a SMART KPI Toolbox, and a BI Tools Survey.
Passionned Group has access to a large knowledge base. On top of that we've translated concepts from various books, written by us, into directly applicable solutions. We approach changes from the philosophy that change is continuous. Change has to take place from within the organization itself in order to be successful. The continuous improvement approach is one of our central pillars and is completely integrated in our tools and solutions.
Information that genuinely runs through an organization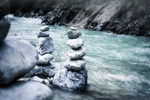 Data, but especially information, are the assets of all modern, information-driven organizations. With the increase in data, the digitization of customer contact, and the shorter response times demanded by customers, the role of the information manager is becoming increasingly important. The proper organization of processes, the lean designing of information streams, and saving uniformity in information definitions in the face of constant change, are challenges to the information manager.
Increasing importance of information
Data and customer information is becoming increasingly important in organizations. It must be protected and governments are placing more stringent demands on this. If there are mistakes, or data leaks, the reputation of your organization can take a serious blow from which it's very hard to recover.
The business is increasingly able to use ICT resources independently. They're becoming less dependent on ICT departments. They see ICT departments more like "one of the vendors." This requires a different view of ICT. Information managers have to have an answer for this. To do this correctly as an information manager, it's important to apply balanced scorecards in the right way.
On the other hand, ICT is becoming more strategic. It has to be well-embedded in the organization. If ICT doesn't work well anymore, entire company processes can go down. The information manager is caught in the middle of this. They're often looked at the provide simple solutions to complex problems.
Opening information manager
Customer-focused information managers who can bridge the gap between ICT and business are welcome in every organization. Do you recognize yourself in this description, and do you want to talk about what we can mean to each other? Feel free to contact us.
Are you interested in knowing more?
Has this page brought up any questions? Do you want to know more about our offering, or do you want to talk about the changing field of the information manager with us? We'd love to hear from you.