Put the customer first
The role of the CRM consultant is changing. Whereas the role used to be focused on connecting different channels, it centers on the customer journey now. Smart organizations communicate with customers using one customer profile across all channels.
The customer is becoming an increasingly integral part of the innovation and manufacturing processes. The customer is becoming more involved with innovation: co-creation. And in the manufacturing process, the customer decides when and where a product is delivered.
The CRM advisor thinks about innovation
The CRM advisor has to change with the times. Aside from having specific CRM system knowledge, they have to consider the big innovation questions. And they have to be able to support this innovation process in the (existing) CRM landscape.
The CRM consultant is becoming more of a customer consultant which knowledge of, and experience with, customers, instead of just knowledge and experience pertaining to CRM systems.
The role is changing: what should CRM consultants look out for?
What should you look out for if you're a CRM consultant, or if you want to hire one?
What skills should a customer-focused CRM advisor possess?
Which tasks belong to this profile, and which don't?
Which factors are becoming more and more important for CRM consultants?
Where can you hire a customer-focused CRM advisor?
How can you develop your skills as a CRM consultant?
Required practical skills for a customer-focused CRM consultant
The skills of a customer-focused CRM consultant are shifting from knowledge about designing CRM systems to (system) integration skills across the entire customer process. The following skills are important to have for this:
The ability to think analytically and conceptually and coming up with (affordable) solutions.
Clear communicative skills and the ability to translate the needs of the business into solutions within the CRM domain.
The ability to solve problems based on data and come up with new, innovative ideas.
They have to be a self-starter who can get the organization on board with changes that are happening in the market.
The ability to translate customer needs and problems into simple solutions that all stakeholders can understand.
These skills don't replace the knowledge needed to implement and maintain CRM systems, but they're added to the profile.
CRM that really works for the customer
Customer Relationship Management is no longer solely the domain of implementation and software packages. The customer is becoming the focal point in many organizations, and the CRM approach has become a process and organizational issue. A CRM approach starts with a vision. All the processes are designed around it, and the results are measured in that framework, too.
Developments in the CRM field are happening rapidly, and more and more (digital) channels are being added. This is releasing more data that has to be stored, but it also has to be used to continuously improve the effectiveness of customer processes.
Successful organizations put the customer front and center and are capable of using data to continuously improve customer processes. That's how they set themselves apart. In practice, this approach has proven hard to copy without the right business model. It's easy to say that you're customer-focused. However, implementing a customer-focused process is another story, and can prove to be a hellishly difficult task!
Market developments
The market is undergoing changes more quickly than ever before, and a product's time-to-market is getting shorter all the time. This demands new, innovative development methods like Lean product development and Service Design Thinking. The CRM consultant has to participate in these approaches.
Data-driven working is increasingly becoming the norm in the CRM market. There's a growing amount of data available and new technologies, such as (big) data, are giving the use of data in organizations a big boost. The one-time configuring and setting up of long marketing campaigns and processes is increasingly becoming a thing of the past. Sales are offered based on real-time data more often than not.
This new way of working and centralizing data will revolutionize the CRM market, with the customer as the real winner.
Trends CRM consultants should be aware of
These are the most important trends that affect the work of CRM advisors:
Rise of (new) CRM systems: There are more and more systems that offer certain CRM functionality. A CRM advisor has to know them and be able to link them. There's no one system that can support all channels and functionalities. It's becoming a network of CRM systems, instead of one system.
Rise and integration of channels: The amount of (digital) channels is growing explosively. How will the CRM consultant unlock these channels and link them in the existing CRM environment?
Cloud and mobile: More and more CRM systems are delivered from the Cloud, and customers increasingly use mobile devices. How do you design an environment around this?
Customer data is an asset of the organization: Correct and complete customer data has become essential to (digitally) serving customers. How do you guarantee that the data is correct and stored securely?
Data-driven is the norm: The rise of digital channels has increased the amount of available data, and processes are handled completely digitally. How can the CRM consultant support this effectively?
There are more trends affecting the CRM field, but these are some of the most important ones you should be aware of.
Do you want to hire a CRM consultant?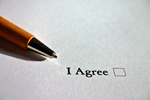 A CRM consultant can be hired anywhere these days. Passionned Group only works with highly experienced consultants who understand the entire field thoroughly, and who take a comprehensive view of your organization and manage it in the right way. Think of them as a generalist who comes up with a complete solution, rather than a consultant who only knows the details of one specific CRM solution.
When you contact us with a question or issue, we'll contact you as soon as possible. Based on this conversation, we can amend the search profile, if needed. Then we'll start looking for the right candidate and introduce them to you. If you choose one of our candidates after our conversations and making an internal decision, we can complete the request within 48 hours. The chosen candidate can then get started in your organization very quickly.
The benefits of Passionned Group
All of our CRM consultants are highly experienced. They're generalists with a thorough knowledge of the market and various CRM solutions. The approach of all CRM consultants is focused on implementing the required changes and solutions as quickly as possible. As our client, you'll benefit immediately. Our unique, customer-focused approach focuses on implementing changes instead of analyzing them.
How do you become an even better CRM advisor?
Many CRM vendors offer training courses. There are fine when it comes to learning software, but do you want to know more about developments in Big Data? Or do you want to get better at convincing the people in the organization? Or do you want to learn change management approaches like agile and continuous improvement? Take a look at the courses available in Passionned Academy.
We also have access to a large knowledge base and books that can expand your view on CRM and customer processes. If you want personalized advice or a custom-tailored training course, we also offer our training courses as in-company workshops.
Do you want to expand your horizon as a CRM consultant?
If you're an experienced CRM consultant with a generalist view on the market, Passionned Group is looking for you. We're regularly looking for candidates like you to help our customers. Contact us freely for a conversation to discuss what we can mean to each other.
Any questions?
Do you have any remaining questions about hiring CRM consultants, or you want to learn more? Let us know by freely contacting us.