Business consultant: the entrepreneurial advisor
Traditionally, business consultants are divided into strategy, management, process, finance, HR, and ICT consultants. But this traditional division is under pressure. Under the current, quick (digital) developments, business consultants in these areas must band together to achieve the desired results for clients.
Client more involved with new products
Because of these quick developments in the marketplace, (future) clients are becoming more and more involved in the development of new products, which means there is insufficient time for business consultants to perform thorough analysis and research. The traditional business consultant who excels at analysis is replaced by the entrepreneurial business consultant, who presents immediate solutions, such as a clear dashboard. This new approach is also called "instant consulting".
The development of business models
Data and analysis are (and will continue to be) very important to a business consultant. More and more, (new) revenue models will be initiated and developed based on (Big) Data. That's why business consultants need to not only be able to analyze and interpret the data, but also instantly translate it into directly implementable solutions for the client.
What's happening in business consultancy?
Many subjects are at play when it comes to hiring business consultants or further developing business consultancy skills. For example:
Which skills are expected of an entrepreneurial business consultant?
What does their new profile look like, and how do they demonstrate success?
Which steps can you take to become an entrepreneurial business consultant?
What should you pay attention to when hiring a business consultant?
Which changes and trends should you take into account?
Business consultant is looking for "the new normal"
For a long time, business consultancy was divided into finance, ICT, management, and process consultants. Many large companies had different departments that were specialized in one or more of these parts. The assignments were often long, and analysis and research were the priorities.
What trends should every business consultant be aware of?
Business consultancy is developing quickly. Trends succeed each other at a rapid pace. The most important trends are:
Specialization: Although the various types of business consultants overlap, they're expected to be experienced in a certain (part of the) market.
Information for everyone: Information is now accessible to everyone, and segregation of knowledge is a thing of the past. Business consultants need to consider this.
Individual instead of the team: Until recently, people worked in teams of business consultants, but nowadays they work on an individual basis. The individual determines the added value.
Self-employed over agencies: The self-employed business consultant is replacing consultancy agencies. This has large consequences for the current organization of the market.
New business models: The changing market is giving rise to new business models. It's not about racking up billable hours anymore, but contracts are based on results, or a subscription service.
Internal business consultants: More and more (big) companies have their own departments staffed with business consultants.
These aren't the only trends, of course. Working with large quantities of data, analyzing it, and devising simple solutions based on the results is the way for the entrepreneurial business consultant to show their added value.
New consultants in the marketplace
This shift in the marketplace has hit many (large) consultancy firms, and several big names have disappeared. At the same time, a new group of specialized business consultants rose up: the self-employed. Assignments change and are performed more and more with the customer's end-client in mind. Methodologies like Service Design Thinking and customer-focused business are the foundation for these new assignments.
New forms of assignments
The structure of assignments is changing, too. Where previously it was all about billable hours, now they're accepted based on measurable results. There's also an ongoing development in the direction of subscription-driven advice. Supplying directly applicable results to the client is the new normal, and possessing more and more (big) data helps make those results measurable. All this demands business consultants with new skills.
Do you want to hire an entrepreneurial business consultant?
Business consultants can be hired anywhere. But the entrepreneurial business consultant, with expertise in All-round vision, Business Intelligence & Analytics, and Agile Working is hard to find. Passionned Group only employs experienced consultants who can cover these areas and who have earned their stripes in practice.
Continuous improvement & clarity
Our consultants are used to working with data and change methodologies like continuous improvement. They get results. We can introduce you to the right candidate quickly. Our process-based approach means that we'll contact you within 24 hours to get a clear picture of what you're looking for. Then we'll introduce the right candidate to you, preferably more than one, so that you can choose. After choosing one of our candidates, the process is completed within 48 hours, and the business consultant can get started at your company.
Why hire a business consultant from Passionned Group?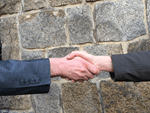 Our business consultants are not only highly experienced, but they are all customer-focused, work data-driven, and embrace continuous improvement and performance management. Passionned Group has demonstrable experience in this area, not only when it comes to analysis, but also implementation.
Consultant and teacher
Several of our consultants not only write about these subjects regularly, but they also teach in the Passionned Academy. That creates an ideal interplay between theory and practice.
Passionned Group possesses an extensive knowledge base and tooling that business consultants can use in their assignments. The knowledge base is also open to members of your organization.
Which new skills are expected of business consultants?
The practical skills of the entrepreneurial business consultant are shifting. These are the skills and qualities they will need to possess:
An entrepreneurial advisor is self-starting. The business consultant takes the initiative and initiates change.
A researching mindset, with the ability to find simple solutions to complex problems.
Strong analytical skills based on data, which the business consultant usually collects, analyzes, and interprets themselves.
Excellent communicative skills to be able to convince all the employees of their solutions.
Structured, planned work ethic, and transparent about the necessary actions.
Knowledge of all relevant areas of expertise. From strategy development and process thinking to the deployment of ICT resources to realize the change.
Thorough analysis and the ability to present it eloquently remains the cornerstone of a good business consultant. The above-mentioned skills are added to this and are the key to success for an entrepreneurial business consultant.
How can you develop into a (better) business consultant?
The business consultant is facing new demands. Of course they read trade literature and get their information where they can, but is that enough? Passionned Group has an extensive knowledge base when it comes to Business Intelligence, Big Data, customer-focused business, and change methodologies like continuous improvement.
Passionned Academy
If you really want to make strides in one of these areas, we wholeheartedly recommend one of our training courses. Passionned Academy has a wide range of courses that we also offer as in-company training.
Passionned Group offers you many ways to develop your skills. If you want to know more, or if you want some personalized advice for your situation, feel free to contact us.
Are you an entrepreneurial business consultant?
We're regularly looking for experienced business consultants to help us service our clients. If you see yourself in this profile and you want to know Passionned Group's philosophy, leave us a message.
What if you want to know more?
If you're interested in a training course, you want to talk about this discipline, of if you're looking for a consultant, we'd love to talk you through it. Feel free to contact us and let yourself be surprised by our approach.