Scenario planning for your organization
In times of great change, where each development is quickly followed by the next, it's important not to cling to outdated strategies. Your competitive edge will quickly go into free-fall when scenario thinking and analysis aren't embedded in your organization.
Hoping that economic downturns will quickly pass you by, or that the good times will keep rolling forever, isn't a smart move. If your current company strategy is unable to adapt to a dynamic environment, your company will cease developing, and it won't be future-proof.
The consequences of bad scenario planning
The negative consequences of bad scenario planning speak for themselves:
Automatic decline of the added value of products and services.
The company is always behind the times and feels overwhelmed.
Less innovation, fewer customers, less revenue, and smaller market share.
Unsatisfied employees, frequent reorganizations, and even layoffs.
By correctly implementing scenario thinking and analysis, you'll never be faced with surprises again. Our scenario advisors are eager to help you stay one step ahead of the competition.
What is scenario planning?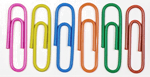 Correctly applying scenario thinking and scenario planning is being able to prepare for the future. By recognizing developments and trends and translating relevant ones for your company into realistic scenarios, you won't be caught by surprise.
The steps of scenario planning typically look as follows:
The timely recognition of relevant trends and developments.
Selecting the trends that are most likely to stay relevant.
Develop realistic scenarios based on these trends.
Extrapolate these scenarios: how do they impact your organization?
Writing a scenario plan: change management is given a prominent place in this process.
Step 5 is about looking at each scenario from multiple angles to see how it will impact company systems, processes, data, competencies, organization of labor, and added value. With this analysis, management and teams can play into developments and trends at an early stage, becoming more agile as a result.
Scenario thinking: more relevant than ever
In these times of complexity economics, the market is extremely dynamic and constantly in flux. The economy is constantly evolving and hard to predict. That's why it's important to make your company agile and future-proof using scenario thinking and analysis.
That requires a new strategy
That's why companies should alter how they determine their strategy. A strategy based on one vision (prediction) of the future simply won't do anymore. Designing a strategy with a portfolio of scenarios in the back of your head is the way to go.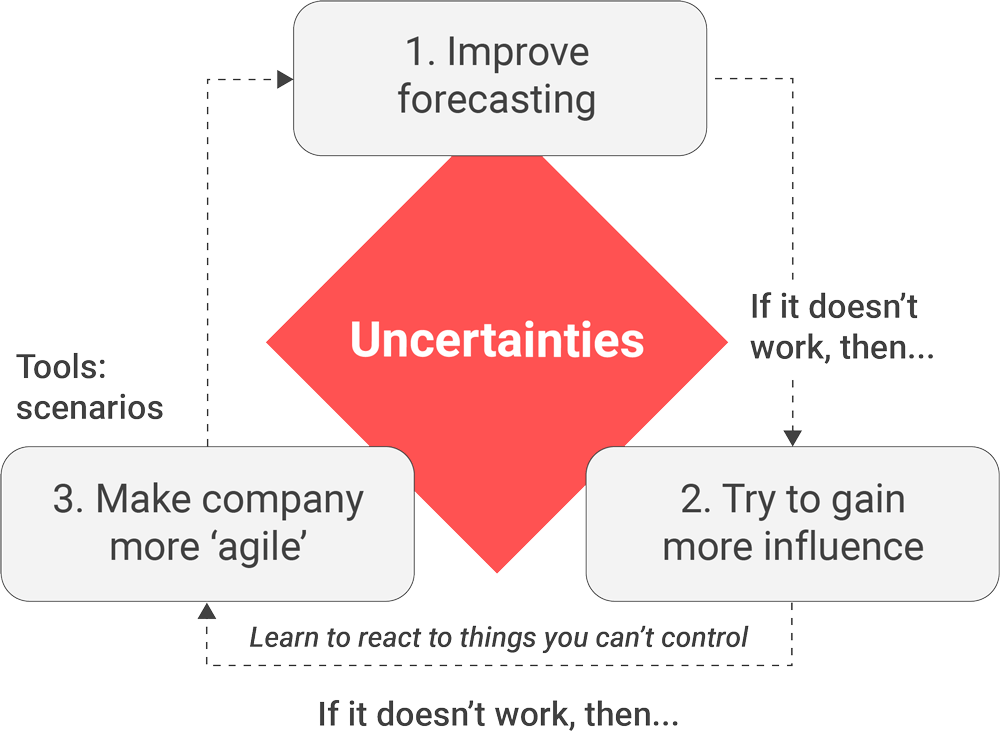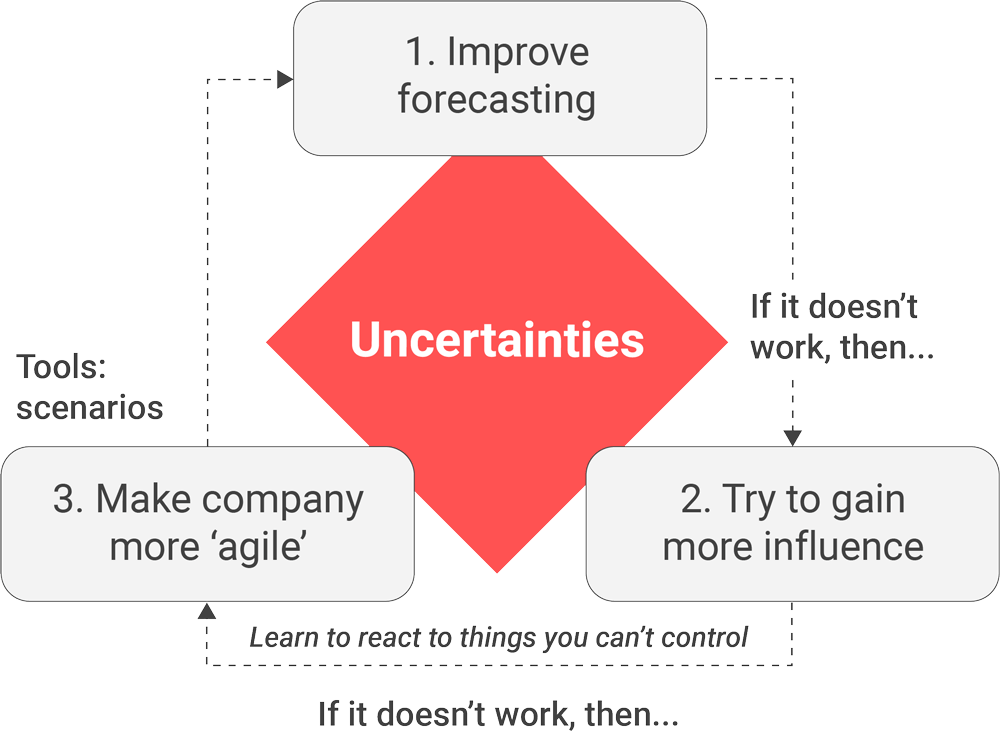 Why scenario planning?
Scenario planning enables you to set up several business models to match possible future situations. That makes preparing for the future a lot easier than when a company only focuses on one single strategy.
Scenario Analysis and the intelligent organization
Intelligent organizations are always aware of their surroundings. They're always looking at trends and developments and the competition. They will also think about the automatic decline of their added value. This silent killer has already led to the end of many companies. Don't be one of those companies! Big Data, Business Analytics, and Open Data play a bigger and bigger role in scenario analysis. Want to know more about this? Order our book Data Science for Decision-Makers & Data Professionals.
What does a good scenario analysis get you?
✓ More accurate predictions of the future.
✓ More influence on seemingly uncontrollable matters.
✓ A more resilient company.
✓ More agile reactions to market developments.
Want to get started with scenario planning?
The specialists of Passionned Group have years of experience and expertise in advising and implementing scenario planning. Feel free to contact us to see what we can mean for your organization.