What are Key Performance Indicators (KPIs) and how do you choose which ones to use? It is difficult to determine what are genuine KPIs, a little like looking for a needle in a haystack. The problem being that we are trying to shed light on is the (future) performance of our most critical internal processes which will allow us to achieve the organization's (strategic) goals within the chosen policies.
They have a huge impact on the total performance
These critical processes – that have often been designed using a strategy card – appear initially to have little connection with the reports about number of new customers or performance against budget, although this information is also relatively important. A KPI should be important enough that achieving it will have a huge impact on the total performance of the organization (or part of the organization). Read also our articles 'The 5 biggest KPI blunders' and 'The 5 most important requirements for KPIs'.
Hundreds of KPIs
Some organizations have hundreds of KPIs. One middle-sized import export company actually had more than a thousand1. The problem is that with so many KPIs it is almost impossible to achieve anything. If you compare it to a soccer team, a good coach won't even consider putting all eleven players in offense, since not all the players will have the relevant skills. Not only is it much too expensive, the chance of being successful is almost zero, the "bad" players will get in the way of the "good" players (dashboard that is overcrowded) and the opposition will score anyway. The team needs to be balanced between offence and defence and work together to achieve the required result – scoring more goals than they concede. The project was called Goal.
The King of KPIs, David ParmenterKing of KPIs, David Parmenter, said once "Key performance indicators (KPIs), while used commonly around the world, have never until now been clearly defined." This is the reason that it is essential to understand which types of (performance) indicators actually exist:
1. Key Results Indicators (KRIs)
These are complex indicators based on the total achievement of a broad range of actions, for example, the profitability of a company, the level of satisfaction of the employees, or customer satisfaction levels.
2. Performance Indicators (PIs)
These are very specific indicators, they tell us what we need to achieve in a given area and are not particularly "key" to achieving efficient performance in the organization's internal processes. Examples are: the profit achieved from the company's 10 largest customers or the revenue growth percentage for a given product or service. These can, of course, be very useful things to measure, but in general they are not critical for achieving better performance in multiple result areas of the organization at the same time. By concentrating solely on performance in terms of, for example, revenue growth we often miss the fact that we are no longer making any profit because the customers and employees have become dissatisfied.
3. Indicators (IND)
These are measures of a single action which can form the basis for any KRI, PI or KPI. They are, in general, neither critical, nor key in achieving major performance improvement. Some examples are: number of new customers, gross revenue, number of lost customers, number of orders etc.
4. Key Performance Indicators (KPIs)
These are the indicators that measure one activity or action, they are directly connected to an organization's strategic goals and improvement measured using these indicators can (and should) mean a dramatic improvement of the performance in more multiple organizational areas. Examples are: the number of minutes that the departure of an airplane is delayed, or the number of times a product cannot be sold due to lack of inventory.
KPIs can often be recognized as missed chances as seen by the "lost sales" example or when, if the value of a KPI decreases it causes rework. Rework means that actions have to be carried out again because they didn't work correctly the first time.
Schematically this is what it looks like: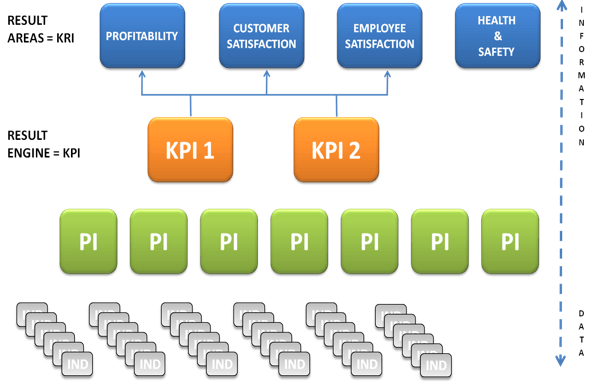 Figure 1: The heart of better performance is basically the KPI.
An example from an actual business
For airlines it is crucially important that airplanes arrive on schedule. If they are delayed then there are roll-on effects for several result areas: customers are dissatisfied because they miss their connecting flights, the baggage handling and catering have problems with their capacity planning, there can be fines form the airport for missing targets and possible claims from passengers for damages etc.
KPIs in the public sector
Within local government there are many examples of critical internal processes. Examples are actions required to increase public safety, actions to decrease the number of children who leave school early, campaigns to reduce unemployment.
These are processes that in general have a large effect on other areas of performance: someone who is unemployed has less money to spend (bad for the local economy), may become involved in criminal activity (bad for public safety), often has health problems (bad for costs of healthcare) and may get into debt (bad for everyone).
Within the context of local government we can see a number of critical issues. When looking at an application for planning permission it is very important that the person making the application provides the local authority with all the correct information at the same time. The appropriate department can then proceed quickly with the application, first checking if the information is both complete and correct. If that is not the case, there will be inevitable delays. The applicant will be dissatisfied, the workload and the costs will rise and the fees will no longer cover the costs, resulting in a general level of frustration from all concerned.
KPIs don't have a dollar sign
The basic principal that KPIs are never financial has led to many heated discussions within organizations. We are all used to tracking revenue, profitability, costs and amounts spent against budget, and so we should, but these are output indicators and not KPIs. KPIs actually come much earlier in the Business process, and bring to light actions that happen earlier in the real World. Thus real KPIs allow us to change our organizations based on what is happening in the process itself instead of on the results of the process – and that is a big difference.
A well-known paint manufacturer managed the company on revenue and market share. Targets had been set and bonus systems allocated for performance on both indicators. After a full analysis of how the revenue was generated and how the market share was attained it became clear that to gain a higher market share the price per liter was lowered, resulting in a loss instead of a profit on every can of that specific paint sold. Management were not prepared to discuss the findings and continued with their existing "style"; two years later the company was taken over by a competitor because they were in serious financial difficulty.
A hospital invested hundreds of thousands of dollars in a business intelligence system. The first "KPI" that was defined and measured was cost. When the annual report was prepared at the end of the year it showed that the organization had lost five million dollars in that period. The reason was that too many beds were not in use (internal KPI) because the waiting lists which the hospital had always had, (external KPI), had dried up and there just weren't enough patients to fill the available beds.
Both the examples above are true, and whilst everybody claims this is just bad management we come across similar cases constantly – if you don't measure the right things you won't get the results you want!
Core performance metrics often fail to register trouble on the horizon
Researchers from the Harvard Business School wrote 'Core performance metrics often fail to register trouble on the horizon' in their article 'When growth stalls' (Olson, Bever, Verry, 2008). At first glance this looks to be in contradiction with the examples above, but in fact what they mean is that the "core metrics" used by most companies are actually not "core metrics" (KPIs) at all. 'Both Compaq and Philip Morris failed to respond to signs of trouble [..] because they relied on performance metrics designed around generous margins'. Just managing an organization based on indicators like revenue, costs or profit (output) is deluding yourself. It seems as if it works if the results remain good year after year, but it often hides what is actually happening and makes you blind to subtle changes which are always happening in the marketplace around you.
KPIs are a powerful management tool
The key performance indicators described above can be a powerful management tool, because they cover more than one result area. Other characteristics of genuine KPIs are:
They conform to the SMART criteria (Specific, Measureable, Attainable, Relevant, Timely);
They are not financial (no dollar sign);
They are measurable on a continuous basis (real-time, daily);
They are instantly recognizable for the staff, but are determined by top management;
They result in actions if the targets are not met;
People or teams are directly responsible for the results.
Many of the things that we measure now can be relegated to the background or even dropped. Management and staff can get better insight by following the performance of the KPIs. This is the reason that KPIs are an elegant and very powerful management tool for everyone in the organization.