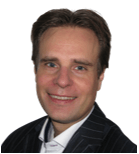 Martijn Stuiver (40) has been the Director of Continuous Improvement at Passionned Group since the beginning of this year. Martijn is an expert in the field of change and behavior and will help customers of Passionned improve themselves continuously and learn how to be innovative. "Change is difficult," says Martijn, "but if the objective of the change coincides with the goal of the team, the work becomes more fun and the team members end up producing better results."
Martijn studied Cultural Anthropology at the University of Utrecht, specializing in Organizational Anthropology. In October 2002 he started work as a Business Intelligence & IT Service Management Project Manager at Westbury IT Services. At Passionned, his role is twofold: firstly, he helps organizations change and improve with practice-oriented training courses, consulting projects, quality management implementations, and Lean processes. Secondly, he works as a personal coach and team coach, teaching people to become more productive.
Teaching people to get motivated
"My passion lies in creating lasting change in organizations," says Martijn. "It's great to see when people learn how to get more productive at work. It is simply not possible for a boss to be spending all of his or her time training employees, which is why it is so critical for employees and managers to also be aware of this training process to make employees more productive. Therefore, the awareness of employees and managers is so important. If an entire team, as well its manager, are able to take a step back and view a process or problem at a distance or from a different perspective and become more reflective, then this is when the best results in change are achieved."
Over time, bad habits can solidify within any organization
According to Martijn, "there are fixed patterns of bad habits in many organizations that ensure that the organization becomes rigid. Of course, structure is always necessary to maintain equilibrium within an organization, but over time this structure can lead to a rigidity that simply is not helpful. Structure is necessary to arrange the work environment, but you will get patterns eventually. Your company or organization may react to problems in ways that are suitable to its own needs, but these fixed ways of reacting may not be the best ways to deal with clients. If employees, teams, and entire organizations can come out of these fixed ways of dealing with things and realistically take a look at what is good within the organization, and also what needs to be improved in it, then they can strive towards creating an improved system of routines within it."
PDCA cycle: ensuring continual improvement
"We employ different methodologies as support for change, of which the famous PDCA cycle (Plan Do Check Act), the securing and ensuring of continual improvement, is a good example. We often come into contact with organizations through this means. A good methodology is important, but the challenge for an organization often lies in the implementation thereof, which is what gives it substance. And that is a matter of changing behavior, how do you persuade people to change how they act? An objective is necessary here–a result that is in line with the strategy of the organization and that can be measured."
Provide input for the solutions on your own
If a department or team is mainly engaged in 'putting out fires', then you cannot get out of that pattern very easily. New telephone calls and emails will be a source of continual distraction to employees, so a structural change in the work place may be extremely beneficial. In this case, a structural adjustment in the working methodology can be very beneficial. If the parties themselves provide input for the solution of problems in the work place, this often gives a better result than if the manager himself dictates a change. And if there are no fires left to be put out, then the employees can have time to collaborate on meaningful projects. This makes the work more enjoyable.
It is crucial to for employees to talk to one another and give one another feedback
"In the last two phases of the 'Plan Do Check Act' cycle, openness is very important," says Martijn. "It is crucial for team members to talk to one another and give feedback. Communication is a type of social competence to which not enough attention is paid in the Dutch educational model in my opinion. In practice, there is not always room to take a step back at what is going on in the work place, and subsequently give feedback."
Many organizations are mainly engaged in the planning and execution of work operations, the first two steps in the PDCA. These two steps of the PDCA are often carried out on autopilot, and often do not involve much reflecting and drawing conclusions about what goes on during the work day, whereas the 'checking' and 'acting' steps of the cycle are precisely what is important for a given organization to be able to make changes within itself. While it is precisely those steps which are important to be able to make changes. Discovering where the organization has gone on 'autopilot' and adjusting these automatic processes through dialogue and feedback is an important part of the PDCA improvement methodology.
Measuring results
Martijn underlines the importance of setting a concrete goal that needs to be met with a real, measurable change. "Being resulted-oriented is very important for every single change that an organization wishes to make. If employees no longer see the usefulness of a change, the chances are high that they will just go back to old habits." In his personal life, Martijn is very results-oriented. He enjoys cycling and running and keeps his focus on performance. "I cannot run or cycle without using an app," he says, laughing.
Holistic approach
The holistic approach of Passionned Group in making organizations smarter, starting from a strategy based on an analysis of collected data, feedback, and continuous improvement, is very appealing to Martijn. The concept of the Intelligent Organization is interesting and engaging, and was actually the main reason for that I started working at Passionned. All the elements to create a smarter and more agile organization have a place in the approach: from lean management to continuous improvement, from Big Data to strategy alignment."