Making better decisions faster with Analytics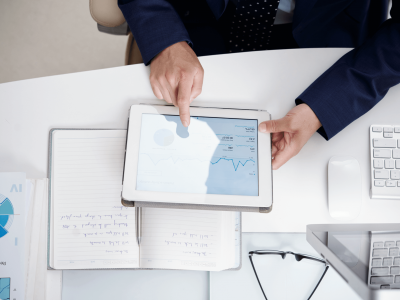 Better decisions faster thanks to data analytics
Decisions need to be informed and accurate in order to run an organization well. The main advantage of Analytics - besides many other benefits which we will discuss
here
– is that the people within an organization are able to make better decisions faster, both at the level of the knowledge worker and at the level of the Board of Directors. Using effective BI / Analytics the organization is not only guided by the management, but also – and increasingly so – by knowledge workers and operators and in many cases, directly by customers and suppliers.
We often think managers are busy making decisions
The decision making process can be divided into two phases: firstly, the collection of data and secondly the analysis and decision making based on the this data. We often think that managers are busy making decision whilst they are, in fact, just gathering data. The first phase can take up to eighty percent of the time, leaving the remaining twenty percent for analyzing and actually weighing-up the pros and cons.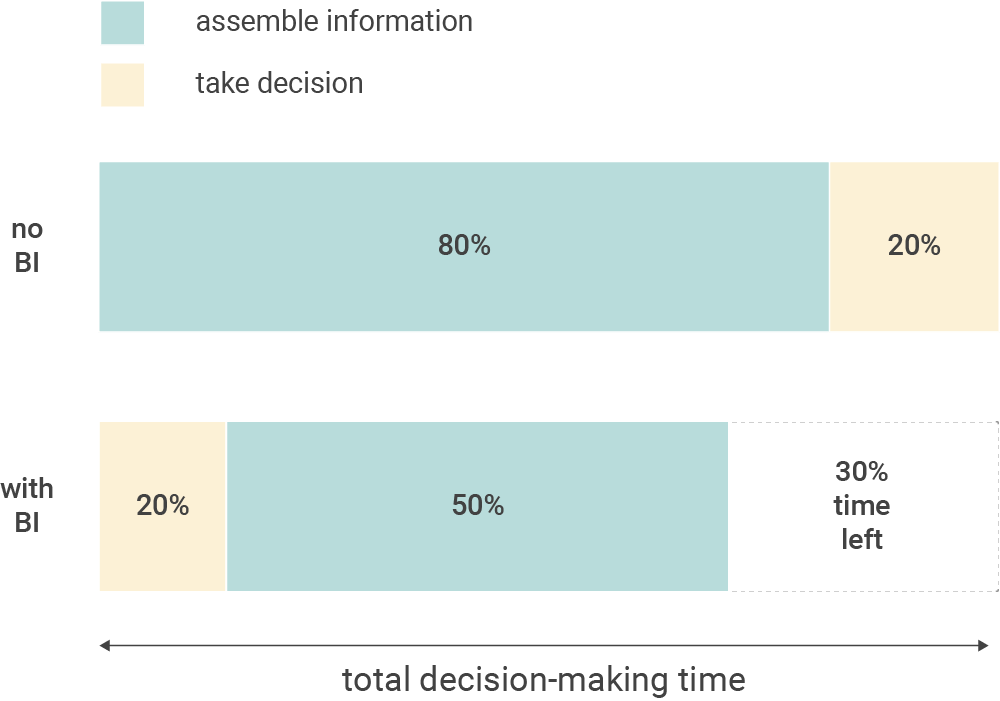 Figure 1: BI / Analytics leaves more time for decision-making (adopted from BusinessObjects)
The darkness of judgment and intuition
It goes without saying that this process often leads to decisions that are made under pressure, which does not benefit their quality. Other studies state that analyzing and diagnosing data – a decisive stage in decision-making processes – often remains untapped. Hopefully, this takes place "in the darkness of judgment and intuition" (Mintzberg, 2004). Using Analytics software and with a common source of well-informed business data, these ratios may change drastically: with only 20% percent of the time being required to collect the data. 50% percent of the available time is used for analyzing and making decisions.
Consequently, facts and intuition combine much better. It may well mean that this leaves an additional 30% of time to spend on other things. In this day and age in which decisions of all shapes and sizes, varying in complexity, need to be made fast and in quick succession, that 30% is not an unnecessary luxury.
Good information guide us in the right direction
Good information should be self-explanatory, guide us in the right direction and must provide a call to action. As soon as managers and knowledge workers gain fast access to relevant information and insight, we may well assume that better decisions and adequate actions will follow. Alas, this is not always the case. Countless thresholds come in to play in areas such as behavior, competence and organizational culture that cause people to ignore information – even though it is relevant – and in some cases to even sabotage Analytics initiatives.
The other half is the more complex part of Analytics
Nonetheless, we assume that when employees are well informed they are, in most cases, capable of making the required decisions and taking appropriate, direct, and independent action, providing they possess the right competencies and are allowed to decide autonomously. Having relevant and complete information about an issue at hand may already be half the solution. It has to be said though that it is likely that the other half is the more complex part of Analytics.