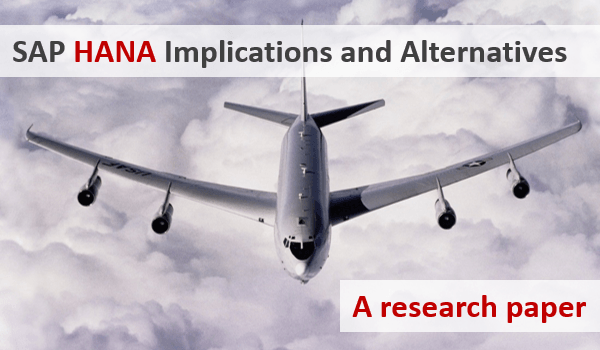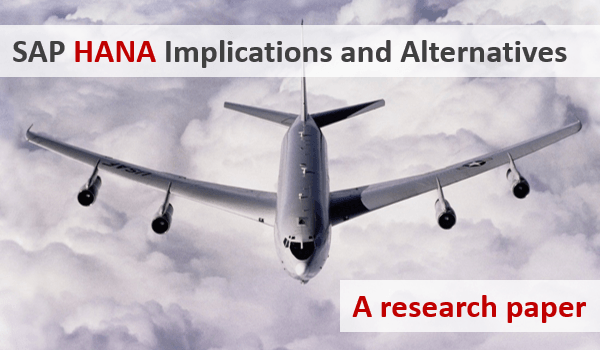 Passionned Group is the expert in data-driven working, data science and performance management.


Since early 2011, the SAP community has been focusing more and more attention on SAP HANA. SAP customers are asking what the implications are for their IT architecture, long-term plans, and budgets.
SAP HANA to encompass all components
Originally described as a High-performance ANalytical Appliance, SAP HANA has emerged over the last 12 months to encompass a database, an appliance, cloud-based infrastructure, a new suite of applications, and a new architecture.
A fundamental overhaul?
We wanted to research what the analysts and SAP community were advising: is HANA just the latest analytics technology from SAP, or is HANA a fundamental overhaul of the entire SAP architecture?
Findings in this research paper
Since so many of our customers have been asking these questions, we decided to publish our findings in this research paper:
Background: How databases underpin SAP
How SAP positions HANA, and what it means to SAP
An explanation of the HANA technology
The options for SAP customers
For organizations running already SAP
This independent research paper explains SAP HANA, the alternatives, and implications for organizations running SAP. By evaluating and analyzing the available options for SAP customers, this paper provides IT departments with the information they need without any vendor hype.
Price: 19.50 eur