Business Intelligence book: data-driven in 10 steps
This brand-new BI book offers a tantalizing new perspective for anyone who wants want to let the data do the talking and successfully implement BI. This unique handbook combines Business Intelligence (BI), Artificial Intelligence (AI), big data analytics, machine learning, and data science in an easy-to-understand package. Make your organization data-driven in 10 steps by logically connecting these concepts. Learn how to use this complete Business Intelligence book to make your organization intelligent and data-driven. Strengthen your organization's immune system using an AI, BI, and Big Data analytics cocktail. Order the unique BI book "Data Science for Decision-Makers and Data Professionals" now.
BI book: the ultimate recipe for the intelligent organization
What are the benefits and importance of good BI, and how can you implement an AI-first strategy? How do you build up a robust data infrastructure and reach the highest BI maturity level? These and many more management questions are clearly answered in this practical Business Intelligence book. Ambitious managers and curious employees who want to achieve results all benefit from this essential, practical book about AI and BI. Take advantage of every technological possibility.
BI book product information
Format:
Number of pages:
ISBN:
Price:
Author:
Hardcover
432
9789082809169
€ 44.95
Make a useful roadmap with this educational BI book
Based on hundreds of examples, tips, and illustrations, you can start applying the lessons from this educational Business Intelligence book right away. Build a "simple" report, a cool dashboard, or a complex neural network. Determine your own level and choose your own approach. Will you choose the strategy-driven approach, the process-driven approach, the data-driven approach, or the market-driven one? Perhaps a combination of several? You're in control. The BI roadmap, which you can chart yourself, can be used as a reliable guide to steer your organization in a structured and disciplined way and turn it into an intelligent, data-driven organization.
Learn from the best practices in this Business Intelligence book
How should you approach AI (Artificial Intelligence), algorithms, machine learning (ML) models, and the 'datafication' of society? How can you effectively use these instruments in service of a resilient, healthy, and sustainable society? Every relevant management issue and social theme is covered in this up-to-date and relevant Business Intelligence book.
10 chapters with over 100 illustrations and practical examples
The ten logically structured chapters contain over 100 illustrations and schemes and over 50 (international) best practices and practical examples. This BI book is published as a beautiful hardcover edition and contains 432 pages in total. The accessible and informal writing makes the barrier to entry as low as possible. This unique Business Intelligence book will help your organization become 100% intelligent in logical steps. Order this essential BI book here.
Leverage the 25 benefits of BI with this BI book
The author highlights the importance and benefits of Business Intelligence from four perspectives: market, organization, people, and technology. The 25 benefits of BI concretely illustrate his story. Of course, the author also defines what an organization intelligent and data-driven. Three relevant terms are covered in this context: sensitivity, capacity, and agility. The book also covers the four BI maturity levels, the three stages and contours of the intelligent organization, and the most important key concepts: all-round vision, analytics & BI, agility, and alignment. A separate chapter of this BI book explains the infrastructure an intelligent organization needs to efficiently execute its BI processes.
Forge every element from the BI book into a whole
This Business Intelligence handbook also covers the most important instruments, BI tools, and various BI applications. There is a practical chapter dedicated to BI project management that describes each role required for a BI team. How can your organization forge the BI processes, infrastructures, and instruments into one cohesive whole? The subject of BI strategy and BI governance focuses on questions of ethics, privacy, and the explainability of algorithms. Finally, the author casts his gaze towards the future. What does the future hold for BI, AI, and organizations? What roles do data, machines, algorithms, intelligence, labor, flexibility, and information play?
BI book takes you on a journey of discovery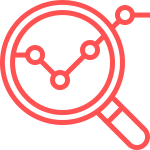 The urgency to understand the concept of BI from top to bottom has only increased in recent years. Algorithms and machine learning models greatly improve and accelerate decision-making processes, impacting every level of the organization across the board. Data Science for Decision-Makers takes you on a journey of discovery. In his capacity as an advisor, the author helps many organizations, (BI) managers, and executives reach the highest level of BI maturity. Based on a BI strategy and planning ahead for the next several years, he can help you create a roadmap to success.
Algorithms enrich the contents of this BI book
An intelligent organization doesn't just focus its senses on the right signals, it also uses its organizational "brain" to process these signals into valuable information and insights that impel the right decisions or actions. This can be done traditionally using reports, analyses, and dashboards, or using algorithms that can make decisions automatically. Within an intelligent organization, customer-focused, flexible teams hand customers the wheel. Using portals & apps, the customer can access the relevant data from the back office. The organization's decisiveness will greatly increase. Not just managers will make decisions, everyone can affect the intelligent organization's course. Any way you slice it, smart algorithms are going to lead the way. Around the world, tens of thousands of organizations have embraced the intelligent organization concept.
Didactic Business Intelligence book: a must-read for students
Universities and colleges can apply this modular BI book to structure their classes. Students, in turn, will definitely appreciate the clear structure of this educational BI book. The analogy between the human brain and the organization's brain speaks to the imagination and is sure to inspire. Test your knowledge (or your students') of the book with these practice questions.
Testimonial: Professor Emeritus Dr. Piet Ribbers
"Daan van Beek defines the intelligent organization as an organization where employees work data-driven, develop a collective capacity to reason, make faster decisions, and continuously improve and innovate. Not many handbooks cover all this in a cohesive fashion, and that is precisely the niche filled by this book."
Piet Ribbers
Professor Emeritus Information Management
Who is this BI book for?
This book is for anyone who wants to achieve greater returns from BI, (big) data, artificial intelligence, data science, and machine learning (ML) models. But also those who want to leverage BI and are interested in how the theory relates to the real world applications. After reading this BI book, you'll be able to accurate evaluate every aspect of BI and "sell" the concept within your organization. You and your colleagues will be able to focus on successfully implementing BI, AI, and big data.
The author's mission will be a success if you can effectively and efficiently apply the intelligent organization concept in your organization or that of your clients, and achieve substantially better results doing so.
Delve into the BI terms in this Business Intelligence book
Business Intelligence is a mature field with widespread impact across industries. BI officers carry a large responsibility, because they help make crucial business decisions. Decisions that, more and more often, are supplemented with algorithms and artificial intelligence. It won't shock you to learn that BI overlaps with common IT and management jargon. The table below will give you an impression of the dozens of topics covered in this educational BI book.
✪
BI & decision-making
✪
Organizing BI
✪
BI roadmaps
✪
BI maturity levels
✪
DWH & Data Science
✪
Data quality & data lakes
✪
Data warehousing
✪
Privacy legislation (GDPR)
✪
Ethics, data & algorithms
✪
Success factors BI & AI
✪
Agile working with BI
✪
Robotic Process Automation
✪
Business models & BI
✪
Key performance indicators
✪
KPI targets
✪
Strategy & BI policy
✪
BI & DWH architecture
✪
BI in the cloud
✪
Machine learning & BI
✪
Algorithms explained
✪
Big Data & deep learning
✪
Data Governance (DMBOK2)
✪
Data virtualization
✪
Data visualization, dashboards
✪
Predictive, descriptive &
✪
Prescriptive Analytics
✪
BI competencies
✪
BI roles & functions
✪
Social infrastructure
✪
Overview of BI tools
✪
BI applications
✪
BI Project management
✪
BI & AI risks
✪
BI Governance
✪
The BICC & data analytics
✪
BI & innovation
✪
Continuous improvement with data
✪
The future of BI & AI
✪
Datafication of society
The essential BI book that covers BI and AI
Intelligent organizations grow and flourish by making decisions that are smart, sensitive, and data-driven. The intelligent organization processes (big) data into valuable information and knowledge at record speeds. It detects patterns in a timely fashion and develops million-dollar insights with the goal of optimizing and innovating business processes. Daan van Beek drew this conclusion back in 2004 based on his own research and his experiences with many companies and governments. This defining book about BI contains all these original insights and perspectives. The result is a practical book that has become mandatory reading at many colleges and universities.
Order this unique book about BI, AI & Analytics
Order this BI book now. Do you want to reach the highest BI maturity level and start applying AI, Big Data, and Data Science? Order the hardcover edition of the book Data Science for Decision-Makers and Data Professionals.
About the author Daan van Beek MSc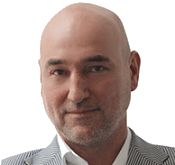 Daan van Beek studied Information Science and attained his Master of Science in Artificial Intelligence. He is the owner and founder of Passionned Group, a 100% independent consulting and training institute. Daan teaches classes in BI and AI around the world, including at the prestigious schools TIAS and EUR. He has dozens of publications to his name, including four books. Daan regularly speaks at congresses and founded the Dutch BI & Data Science Award.