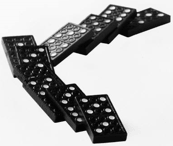 Ab Initio has been around now for a long very time in the ETL market space to make a name for themselves. Their marketing approach appears to be one of mystique: maintain secrecy around the product while allowing some information out about the high-end customers, creating interest because of the tantalizing tidbits they provide.
Their website performs bad and contains no contact details
Their website is more typical of an advertising firm with nothing meaningful to say than a technology company. Years later (2015) this is still the case. Their website loads very slowly and is full of flash (no HTML) and there is even no phone number or contact form. Our guess: they are finished.
They will not cooperate with us in any way
"Ab Initio will not cooperate with us in any way" said Rick van der Linden, industry expert and author of the ETL Tools & Data Integration Survey. Most companies are very eager to get included, but once they receive our questionnaire we hear from them never again. And that was the case with Ab Initio too. It's always a bad sign.
This works up to a certain point
I've seen other software vendors do this and it works up to a certain point. Once the company has been around long enough, the approach stops working so well. When enough users are familiar with the product it becomes easier to find out the strong and weak points about the product. Ab Initio uses non-disclosure agreements to try and stifle public discussion as much as possible, maintaining secrecy.
Performance & Ab Initio
The suppliers of engine based ETL products like Ab Initio promise better performance, scalability and database independency, the suppliers of generators like ODI say that their products are much more flexible.
50% considered excellent performance very important
Various ETL vendors have asked us to take performance into account in our study. In a poll among 2,000 visitors of our own ETL website, 50% considered excellent performance the most important characteristic of an ETL tool. Read more in our article: ETL poll produces unexpected results.
Performance benchmark
The problem with a performance benchmark is that no two situations are the same; by definition ETL performance is dependent on three different processes Extract, Transform and Load. The performance is thus dependent on the structure of the source database (where the data comes from), but also the speed of the hardware, the capacity of the source systems, the transformations involved and the loading into the target database. Performance is a difficult subject because it depends on so many aspects. It should always be checked by carrying out a proof-of-concept before you sign any contract. And that's the difficulty with Ab Initio.
New concepts are emerging
Making comparisons even more difficult are new concepts that are emerging, such as HADOOP file systems, Cloud computing and in-memory computing like SAP HANA. We can't find any proof that Ab Initio is taking these emerging concepts seriously.
About our 100% independent comparison
The ETL Tools & Data Integration Survey is a 100% vendor neutral, extensive comparison report and market study. Use it to choose the best ETL platform or data integration solution for your situation very quickly. Get true insight and save time.