The municipal organization is under constant pressure. New developments, new responsibilities, and the demand for new perspectives are ever increasing. Consider:
The guidelines: oriented on process, information, area, the public, results and performance
Manner of working and managing: demand-driven, Information-based, and so forth
The call for the expansion of the management function and agility in decision making and implementation.
The municipality has to show the following: added value, transparency and cluster-transcending thinking and acting.
Opportunities or dangerous challenges
Cluster-transcending information, Information-based processes, and continuous improvement initiatives are key building blocks to set up a successful outcome. But where do you start and how do you manage this?
Experiences of Rotterdam municipality
The municipality of Rotterdam and Passionned Group have taken on these challenges together and started working to combine all these developments and challenges into a strategy, a road map, architecture and pilots.
A successful municipality-wide process of inventorying, planning, development, experimentation, building and "just" doing. The municipality of Rotterdam showed how they got started in the Passionned Group's "Information-based Working & Improving" Taster on Tuesday, November 24. After that, we mainly talk to each other and share experiences.
"Information-based Working & Improving" Program
3:00 p.m. Reception and registration with coffee and tea
3:45 p.m. Welcome and opening speech by Daan van Beek, author of 'The Intelligent Organization' (4th edition). Daan has been active in the field for 20 years and gives lectures and master classes at TIAS and EUR, and is also the Passionned Group's founder.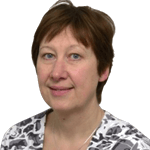 3:50 p.m. "Information-based working in the municipality of Rotterdam" by Willy Groenewold, strategic consultant (CIO office) for the municipality of Rotterdam. She has the Information-Based Working (IBW) and Big Data Portfolio under her supervision and has been a delegated principal for several projects. Willy is one of the initiators of Urban Big Data Knowledge Workshop, a partnership between the municipality, EUR and Rotterdam University of Applied Sciences.
4:25 p.m. "Experience the agile municipality: converting rapid new developments into agile processes" by Dr. Ko Achterberg. Risk and process management expert. He has more than 35 years experience as a management consultant. He is also a professor and lecturer at the University of Amsterdam and the Erasmus University, respectively. Ko is the author of the book, 'Grip On Processes and Organizations'.
4:55 p.m. Break
5:00 p.m. "Preservation of Information-based Improvement in the Municipality" by Mr. Leo Kerklaan How to make improvements continuous and, especially, how to maintain them at team and corporate level? Leo has many years of international experience as a consultant and also fills many teaching posts. He is the author of the well-known book 'The Cockpit of the Organization' (5th edition) and is responsible for teaching and implementing PDCA courses, as well as performance management for municipalities.
5:30 p.m. "Sharing Interactive Experiences", conducted by Mr. Martijn Stuiver. Martijn is an expert in the field of behavior, change management, and continuous improvement; he also actively works for Passionned Group in the areas of account management, team coaching, and communication training.
6:00 p.m. Afternoon closing and start of cocktails with snacks until 7:30 p.m.
What are we going to do?
Getting started with three interactive sessions.
Your opportunities and challenges are central points.
The municipality of Rotterdam will specifically share its best practices with you.
Share experiences and gain new insights.
Municipalities and Passionned Group
Passionned Group specializes in the public sector issues related to information-based work, Business Intelligence, processes, Data Science, and continuous improvement. Here are some examples.
Municipality of Rotterdam and information-based work
Process optimization for the municipality of The Hague
References municipalities of Delft and Almere
Results-oriented business advice in the municipality of Zoetermeer
Our clients also include the municipalities of Alkmaar, Arnhem, Breda, The Hague, Eindhoven, Goes, Haarlem, Hengelo, Hoorn, Houten, Mill and St. Hubert, Oldenzaal, Oss, Sittard-Geleen, Tilburg, Utrecht, and Woerden.
This taster's target audience
We share experiences and best practices during this unmissable taster for and by municipalities. The target group includes managers, team leaders, CIOs, BI managers, department heads, team managers from different policy areas, business managers, IT managers, and employees/managers with leadership roles in the transition processes in municipalities.
Log in directly and reserve a place
Our tasters are popular. So, it is important to register in time to reserve a place for yourself and your colleagues. This taster is free and will be held on Tuesday, November 24, 2015, from 3:00 p.m. to 7:30 p.m. at the Princess Hotel Amersfoort. Refreshments will be provided.