WebFOCUS: the great unknown
WebFOCUS is the BI solution from Information Builders. It is a product that is used in very large organizations, but also a product that is relatively unknown in the BI market, and that is an unfortunate reality.
Information Builders claims to have one solution for your entire organization with WebFOCUS and focuses on self-service BI with a highly scalable product. There is, according to Information Builders, deep integration with Office and other office-like products.
Information Builders distinguishes two target groups
Information specialist: This type of user has tools available to the BI environment to develop as well as possible and manage.
Information Consumers: This type of user does not need to use tools, but has so-called 'InfoApps'.
WebFOCUS closes the gap between BI and its users
WebFOCUS is, according to the supplier, closing the gap between users that are presented with tools and apps that they are actually used to. This is unique in the market. The only question is whether the claims of the supplier will be confirmed in our research? The answer is: partly!
The WebFOCUS BI environment consists of several products
WebFOCUS was originally an organization with a background in database environments. This is easy to notice in the product range they still offer. They are very strong when it comes to linking different platforms, database and application environments. Certainly, (legacy) environments are easily unlocked with this solution. They are unique in this aspect.

Review of WebFOCUS in our survey (partial results)
Infrastructure & architecture

Cloud architecture

Core Functionality

Usability and visualization

Mobile Business Intelligence
Summary
"One of the first companies in the BI world to adopt the web as their delivery mechanism and now after many years of development has a very nice, though not very well known product. IBI like SAS is still privately owned and there have been rumours for years that they will be bought out by one of the large companies who want to establish themselves in the BI market." Read more in our 100% vendor independent BI Tools Survey.
iWay: the solution to link all environments
The solution that combines all environments together is called iWay. This product is based on the WebFOCUS product and ensures that all platforms, data warehouses and applications can be integrated.
Master data management is very well developed
As Master Data Management (MDM) for your organization is important, this product is definitely worth considering. In the area of MDM, it is seen as one of the leading products. By making use of iWay and WebFOCUS, almost automatically large parts of the metadata is filled and stored. It is therefore a great solution if you are using a lot of legacy systems.
What are the main benefits of WebFOCUS BI
The most frequently mentioned benefits of WebFOCUS and iWay are:
They can connect with a lot of platforms, databases and application environments, including legacy systems.
They have powerful solutions in certain markets that are implemented a lot.
Information Builders is strongly committed to its new product, InfoApps, which is a modern tool for "data discovery" and "dashboard creation".
With iWay they have a premier solution when it comes to master data management.
WebFOCUS is strongly present in organizations with more than 100,000 employees.
What should you look for when purchasing WebFOCUS BI
Even the best solutions have downsides. The most important are:
The environment is only suitable for large organizations with (a lot) legacy systems.
The new product InfoApps is completely independent of WebFOCUS and that's odd. The sales of the new product has its focus on existing customers.
Information Builders claims to have a solution with a very good self-service BI solution. Compared to other players in the market, that claim can only be realized partly.
In the area of ​​self-service BI and usability they score relatively low with their solutions, while this aspect, from their own perspective and background is properly highlighted as distinctive.
There is too little attention from Information Builders for the promotion of their product, so the solution is relatively unknown.
Information Builders as a supplier
Information Builders was founded in 1975 as a supplier of databases for the mainframe environment. The database was known as FOCUS. With the transition to a client server architecture they actually completely missed the boat. They have then used the internet as one of the first and this proved to be a golden opportunity. With the different BI products, they are now back at the top of the market, where they experienced the most successful year to date in 2013.
Information Builders is one of the largest intelligence vendors that are not listed yet and they are now focusing entirely on providing Enterprise BI solutions within very large organizations, often with legacy environments. For that reason, they are strongly represented within the finance and telecom market.
WebFOCUS is relatively unknown
Because they are only at very large enterprises, they are relatively unknown in the market. The product offerings and customers fit well with other major vendors such as IBM Cognos, SAS Institute, SAP Business Objects and Oracle BI.
Want to know more about how Information Builders compares to other suppliers, please check out the Passionned Parabola for BI & Analytics where you can see where Information Builders finds itself, at a glance.
Want to purchase BI platform or make a better choice?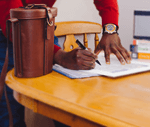 With WebFOCUS, you have a wide Enterprise BI tool available that can unlock many different platforms, databases and applications. It is increasingly important to quickly unlock the right information and to record the data definitions in a proper way in a Master Data Management solution.
Do you intend to take major steps with WebFOCUS, to purchase large quantities of licenses and if you want to make the right decision in this, please contact one of our specialists at WebFOCUS. They advise you on what is the best choice for your situation.
Information Builders compared to other BI tools
If you are considering purchasing WebFOCUS or other products, it is desirable to form a balanced judgment. Passionned Group has done more than 10 years of research into the BI market with its Business Intelligence Tools Survey 2018. This study compares the different solutions at more than 190 issues. The survey can now be ordered directly online.
WebFOCUS and iWay expertise
Are you planning to open several new sources to produce more info apps or roll out new tooling, then it might be wise to hire additional expertise. An expert that accelerates your project with the right knowledge, preventing pitfalls or helping to organize Master Data Management in a proper way for your organization.
The WebFOCUS and iWay experts are ready to put your BI solution together with you even more effectively.
Want to learn more about Information Builders and BI?
Our extensive knowledge base, 2-day business intelligence training, consultancy and implementation are some services that have been ready for you since 2004. We are the independent party when it comes to Business Analytics.
Please contact us if you think you need to take the next step in the field of BI and Master Data Management.