What is QlikView?
QlikView is a known Data Discovery tool (BI tools). In the world of Business Analytics, the way this solution works, has become a household name. At the time in 2001 it came to the general public with a totally different approach than traditional BI tools like Cognos and BusinessObjects that were available. The set based and visual approach made this tool one of the most user-friendly BI solutions. Our experts and developers know better than anyone where to position QlikView and how to deploy it successfully.
Review of Qlik in our survey (partial results)
Infrastructure & architecture

Cloud architecture

Core Functionality

Usability and visualization

Mobile Business Intelligence
Summary
"Qlik (AKA QlikView) sales have grown dramatically in the last two years, showing that there is at least some room in the marketplace for a product that is genuinely different. Whilst BI in general has moved from being a relatively simple product to a complex integrated architecture Qlik is a fairly simple product, easy to use and because it works in memory it has very fast response times." Read more in our 100% vendor neutral Business Intelligence Tools Survey.
Who is the supplier?
The QlikView supplier is Qlik, formerly known as QlikTech. They started in 1993 and have been listed and have tens of thousands of customers around the world. The first version was called Quik. Which stands for Quality, Understanding, Knowledge and Interaction. In our view a concise summary of what Business Intelligence is in its essence. Later, the name was changed to QlikView. The vendor now sells many other software products such as Qlik Sense, nPrinting reporting and QlikMarket. The further development of the data integration solution QlikView Expressor, which was acquired by Qlik a few years ago has been cancelled. Qlik's focus is now entirely on Data Discovery and Self-Service Business Intelligence.
What is QlikView?
The most eye-catching features of QlikView are:
Browsing through data in an intuitive way set based; users therefore, for example, at a glance, see what customers did not buy.
Outstanding data visualization capabilities with many types of graphs. It also has options to design their own charts, and to share it with the Qlik community.
Build interactive dashboards for different audiences in your company.
A proprietary scripting language to combine load data and clean it up. This language is completely different from the standard SQL.
In-memory technology, which enables fast response times, can be achieved.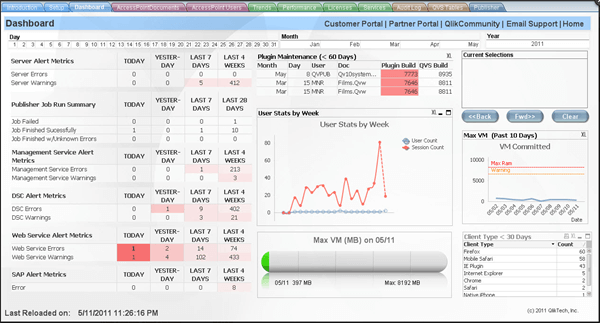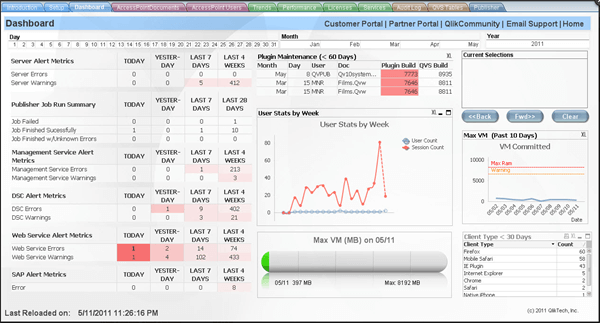 Figure: QlikView Dashboard

What is QlikView not able to do?
Most vendors prefer not to talk about what they can't do or what their weak points are. Yet it is very important to know before purchasing QlikView:
It does not have extensive reporting capabilities integrated into a complete suite of reporting, analysis, dashboarding and advanced analytics.
Cannot cope well with cloud technology. According to the people with whom we spoke, it is a matter of time.
The solution does not provide predictive analytics functions such as data mining and text mining. Building predictive models including Big Data is also not possible.
Management models such as the Balanced Scorecard methodology and strategy maps are not explicitly supported. From a performance management perspective, this is a disadvantage.
Strategic positioning
How should you position QlikView relative to the other solutions that are available in the market? QlikView isn't the most comprehensive solution, but one of the most user friendly ones. For really large amounts of data or large numbers of users, you quickly encounter limits. Other solutions are better suited. We see that QlikView is used by smaller companies or departmental level in larger organizations. The Passionned Parabola BI & Analytics shows you the strategic market position of QlikView and its supplier Qlik, at a glance.
QlikView compared with other BI tools
When you are considering to start using QlikView, you can first use our independent Business Intelligence Tools Survey 2018. It not only compares all the features of the Business Intelligence tools but with the many comparison graphs it provides a quick insight into the strengths and weaknesses of QlikView. This unique BI guide is essential if you are considering QlikView and want to compare it with other solutions and it is available through our website.
Looking to purchase QlikView?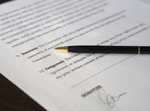 You can purchase QlikView (online) and download it through numerous sales channels. QlikView is available in many languages ​​and outlets can be found throughout the Netherlands. In the case of bigger licensing purchases, you are advised to contact one of our specialists. Previous negotiations have shown that we can often negotiate a substantial discount or improve the conditions of the contract. QlikView acquisition costs may not be the biggest expense but may return on your expenses every year.
QlikView expertise
If you want to get started you will need QlikView developers to build dashboards in QlikView. Acquiring these people is not always necessary. Our interim services will help you build the necessary QlikView knowledge and capacity when you need it. So you can get started quickly and results can be achieved.
Want to learn more about Qlik and Business Analytics?
Besides QlikView developers, our advisors and experts are also happy to help with many services such as Business Intelligence training, advice and a well-stocked knowledge base. A total package of (independent) services that will help make a success of Business Analytics in your organization. Please contact us to discuss the possibilities.