BI solution for managers
Birst, the BI-platform in the cloud, has announced a partnership with CloudBase Services. Together they will deliver Birst's enterprise-ready cloud business intelligence (BI) solution for business managers. Birst's end-to-end platform combined with the consulting services provided by CloudBase Services should enable business users to make data-based decisions.
Empowering customers to make smarter decisions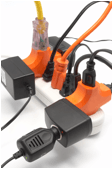 Debbie Taylor, President and CEO, CloudBase Services, says: "CloudBase Services' clients are often challenged to fully make sense of multi-channel data sources. By partnering with Birst, CloudBase Services' is empowering customers to make smarter business decisions. Birst lets business managers find the root cause of complex problems and operate more profitably."
Integrate with any relational database
They selected Birst's cloud-based BI platform because it is quick to deploy, easy to use, and delivers business value. CloudBase Services can integrate Birst with any relational database or cloud-based system including QuickBooks, QuickBase, Ariba, DocuSign, Oracle, SalesForce and WorkDay. Birst has pre-built integrations with salesforce.com, Workday, NetSuite, and other key applications for advanced analytics across multiple data sources.
The Business Intelligence Tools Survey
Additional and more up-to-date information on all the major analytic / BI tools is available in our 100% vendor independent Business Intelligence Tools Survey 2019.