Pentaho, the open source BI environment for Big Data
Pentaho was founded in 2004 as an open source BI application which focuses on bringing together large amounts of various types of data. They are the front runners when it comes to big data and the (partially) automated generation of metadata.
The Pentaho solution consists of a number of different parts. These include Pentaho Analyzer, Reports, Big Data, BI Server, and Data Science Pack. All these elements score well in the areas of usability and performance, and surprisingly also in the field of security.
Pentaho integration takes a lot of work off your hands
Pentaho Data Integration connects the various sources, which are also available for the other Pentaho components, with each other. The end users will be 'taken care of' with regards to a lot of the data integration work, because this happens automatically in the background. This unique part, combined with the authorized creation of the metadata, is the distinctive area with which the software suppliers leaves other suppliers far behind.
If integration of sources still requires end-user interaction, this will be facilitated by means of wizards that help end users with a clear roadmap to achieve the coupling.
The information on this page is just a short summary of the wealth of information about BI vendors and their products and services that we've gathered over the past years. Our
Business Intelligence Tools Survey
critically reviews the vendors on the basis of more than 190 criteria. We don't recommend choosing a BI vendor or solution based solely on the information on this page. Our survey, which covers all the strengths and weaknesses of each vendor and solution, will allow you to make a much more informed choice.
Download the survey here
.
Native links to databases and data lakes
Pentaho has integration-native interfaces with, for example, Hadoop, Spark and Cassandra. Other suppliers also claim to have it, but that is factually incorrect. These native links provide a faster and more robust solution.
Pentaho focuses on big data and Internet of Things (IoT). Many other suppliers in the market actually provide a solution that is obtained from the company. They then have their packages put on the market as a 'white label', i.e. OEMs.
On the Pentaho site you can find some examples of (successful) implementations. There is talk of an implementation where an exceptionally high ROI was achieved of 2799% after two weeks. The question there is how much money it was in absolute terms.
The supplier of Pentaho BI
Pentaho was founded in 2004 by five people who had the idea that (Big) Data simply had to be opened up and integrated. All this without making it complex for the end user and without worsening the performance. Now, over 12 years later, it is a solution that covers all aspects of BI with over 8000 installations worldwide. The average size of the organizations where the BI tool is running is around 1,000 employees.
Pentaho works according to the open source 'open core' model
The open core model is a model in which a package is available through open source and more service, support and functionality are available through a subscription model. Pentaho has three types of subscriptions:
Basic: for the simplest business intelligence reports and dashboards.
Professional: a professional data warehouse and BI environment.
Enterprise: an enterprise-wide rollout of Business Analytics & Big Data Applications.
Pentaho is now part of the Hitachi Group.
In May 2015, Pentaho was acquired by the Hitachi group. They are independent, but it is too early to determine the impact of this acquisition. In the versions that have appeared after the acquisition, we noticed that there were few feature enhancements.
Pentaho and Hitachi are also very healthy companies and have a good starting position for the future in terms of vision, sales, and product development. However, customer support demands attention and has long been a weakness of the software company.
What should you look for when using Pentaho BI
Open source solutions do not only have benefits. There are also things you should keep an eye out for:
The solution offered by Pentaho has a relatively small focus on predictive analytics and performance management.
The mobile solutions that are supported still use HTML. This makes the user experience not optimal.
The integration of Pentaho software with Office products is weak. This needs to be resolved if the company wishes to continue growing.
There is no cloud solution available, which means everything has to be realized at 'home'.
The customer support is still insufficient. This also hinders the further growth of Pentaho.
What you get if you install Pentaho BI
The main benefits of Pentaho BI are:
It is a solid company with a clear vision of Big Data.
The open source environment is very easy to use.
They use an environment that can serve as a full BI environment and which has a 'native' coupling with the most important Big Data environments.
The environment is cheap if you look at what functionalities available.
The solution can easily link sources and integrate with each other. This often happens completely automatically and the required metadata is generated directly. So you can start with the analysis immediately.
Pentaho compared to other Business Intelligence solutions
Pentaho provides a complete BI solution for little money that is strong in (Big) data integration. All aspects of the BI tool score relatively well, with the exception of performance management and predictive analytics. If you want to know if this tool covers your BI needs and want to see the differences with the other packages, then the Survey of Passionned Group is just the thing for you. You can order the survey through our website.
The market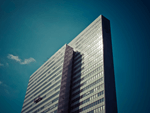 Pentaho is mainly used when you want to open up a lot of data sources and you want to take the complexity out of the hands of the end-user. Pentaho is also a complete BI solution that is sufficient for many users, with regards to the BI wishes within an organization. In terms of size and functionality Pentaho is similar to solutions as QlikView and MicroStrategy.
Pentaho is a supplier to consider. However, there are more suppliers that can supply Enterprise BI solutions. In Passionned Group's study, the Parabola BI & Analytics, you can see what they are and how different solutions relate to each other, at a glance.
Pentaho BI expertise
Pentaho is open source and relatively easy to use. It's still a good idea to get assistance with the implementation of the BI tool. For example, answering questions such as 'what resources do I want to open or which subscription should I choose?' The experts at Passionned Group have a lot of experience and can assist you in finding the right answers.
Opening, analyzing, and reporting (visual) on Big data is a relatively new profession, called 'data scientist'. These people are scarce and often not bound to a particular organization. Passionned Group interim managers can provide the right data scientist. Want to know more about it or do you have a specific request? Let us take care of it.
Want to learn more about Pentaho or Business Intelligence in general?
Passionned Group has, in addition to specific Pentaho BI services, also more generic services available in the form of Business Intelligence training and a knowledge base. We also offer support in the area of (selection) advice, when starting up a BI or Big Data project. We help you to take the first steps and avoid major pitfalls. Please feel free to contact us if you want to know more about big data or when you have a big data project to develop within your organization.