Cloud-based enterprise-caliber business intelligence platform Birst has teamed up with solution provider Audaxium to accommodate their NetSuite users. The integration of Birst with NetSuite applications enables organizations to get more out of their ERP data with fast access to information and analysis through automatic creation and delivery of reports.
This press release has been written by a vendor and published as a news item on this website. It does not necessarily reflect the results of our 100% vendor independent research.
The partnership seemed logical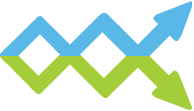 As customers were increasingly demanding the ability to analyze their ERP data across different business applications and data sources to make better business decisions based on instantly created detailed charts and reports, the partnership of Audaxium and Birst seemed logical.
The integration offers advanced analytics
Rob MacEwen, Managing Director at Audaxium states that many of their customers have spent a significant amount of time and money trying to analyze specific customer data that NetSuite's reporting features don't provide. The integration with Birst offers them advanced analytics and reporting tools and allows them to create a more comprehensive view of the entire organization.
The Audaxium solutions
Audaxium provides solutions in the areas of Sales, Marketing, Operations and Finance. Their solutions include ERP (Enterprise Resource Planning), CRM (Customer Relationship Management), and Marketing Automation. Audaxium is a NetSuite SuiteCloud Developer Partner, a Salesforce.com Cloud Alliance Partner, and a Pardot Agency partner.
The only BI-platform born in the cloud
Birst is the only enterprise Business Intelligence platform born in the cloud. Less costly and more agile than legacy BI and more powerful than Data Discovery software like Qlik. Birst is engineered with an automated data warehouse and rich, visual analytics, to give meaning to data. Coupled with the agility of the Cloud, Birst gives business teams the ability to solve problems fast. Source: www.birst.com
The Business Intelligence Tools Survey
Additional and more up-to-date information on all the major BI-tools is available in our Business Intelligence Tools Survey 2019.