3-day Scenario Planning & Business Dynamics training
This comprehensive (in-company) scenario planning & business dynamics training course will help you prepare your company's strategy for the future.
Organizations continuously have to deal with change. The business or revenue model of almost every organization is up for debate these days. Startups are ruthlessly challenging the status quo. Managers are making brave attempts to implement improvements every day. But very few businesses have the courage to completely change their strategy. And even then, success is far from guaranteed.
Because the future is turbulent and unpredictable, you'll have to keep adjusting your strategic and tactical goals to match the changing circumstances. Ensuring a healthy future for your company means dealing with the following challenges:
How do you develop relevant future scenarios for your organization?
Which scenarios can you employ, and how do you apply the concept of scenario planning?
How can you translate these scenarios to your strategy or business model?
How can you leverage the passion and expertise of your employees and MT in this process?
How do you model your strategy in (for example) a strategy map and strategy architecture?
What do you need in order to successfully implement the desired and necessary changes in your organization?
If your organization regularly struggles with one or more of these challenges, our Scenario planning & Business Dynamics training course isn't just recommended, but an absolute must.
Improve your success rate by improving your strategy
This course provides you with the latest insights in scenario development, strategy formation, and business dynamics. More importantly, you can directly apply the theory to your own organization. Those who have followed our training course are fully prepared to take the right steps in their strategy project and improve their organization's revenue model.
Don't cling to outmoded strategy
"In difficult, uncertain times, organizations are often tempted to cling to old strategy and business models. Deep down, they hope that they can just batten down the hatches and weather the storm. That's somewhat understandable. But they should be careful, because sitting still means you're definitely not future-proof."
Customer experience
"Passionned Group challenges the organization and is not easily satisfied with a solution and knows how to achieve results."
Fons Catau
Managing Director
De Woonplaats
Benefit from in-depth insights
The scenario planning & Business Dynamics training course gives you in-depth background information about the principles of scenario-based planning:
Developing scenarios: map your company's possible futures.
Strategy formulation: develop an ideal scenario for your company based on the conclusions from the previous scenarios.
Business dynamics: Research the implementation opportunities and risks of the ideal scenario using simulations.
This masterclass uses theory and insights from, among others, Kim Warren's Strategy Dynamic Essentials and Leo Kerklaan's (Dutch) book "The Agile Organization".
Contents of the scenario planning training course
The training course provides you with directly applicable knowledge to turn scenario planning and strategy formation into a genuine success. You'll learn all the necessary skills, models, and techniques. Over three intensive days, trainees will be prepared to take a leading or advisory role in the strategy process.
Day 1: Building scenarios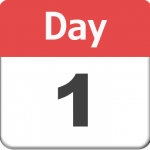 You'll walk through the steps of the scenario development process, from environment analysis through scenario building to using scenarios in strategy formation. You'll work with practical examples and apply this theory to your own situation.
MORNING: Introduction scenario planning
Principles of Scenario-Based Planning (SBP).
Environmental turbulence, strategic challenges, putting a dot on the horizon.
The scenario sandbox and the scenario building plan.
How business dynamics can support SBP.
Assignment: opportunities and possibilities for SBP for your organization; formulating the scenario question.
AFTERNOON: Building scenarios using scenario logic
Driving forces in the environment.
From driving forces to scenario logic.
Matrix: impact versus insecurity.
Practical: what's my scenario logic?
Teacher feedback, areas of improvement, tips & tricks.
The step from scenario logic to scenarios.
Assignment: drafting scenarios for your own organization.
The result of this day is a scenario you've developed for your organization.
Day 2: Strategy formation & strategy map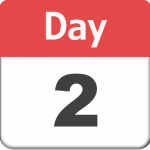 The implications of the scenarios are essential input for the formulation of the organizational strategy and business model you should follow.
MORNING: Using scenarios to draft your strategy
Test your current strategy using the developed scenarios.
Generating options: robust and not robust.
Flexible planning using signposts.
The strategic answer: a new strategic architecture.
Check: have we answered the scenario question?
Assignment: test the current strategy and generate options.
AFTERNOON: Modeling the strategy using a strategy map
Introduction to strategy mapping.
Strategy map as a link between the strategy and management dashboard (genuine KPIs).
Agile modeling using the strategy map.
Assignment: in teams, model the ideal scenario and accompanying strategy map.
Teacher feedback: areas of improvement, tips & tricks.
At the end of day 2, you'll have a fleshed-out strategy map and business model.
Day 3: Business Dynamics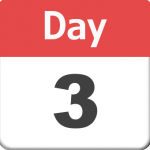 Refining and testing your own business model as put forth in a strategy map by applying business dynamics.
MORNING: Scenarios close to the horizon
Theory: the generic architecture (continued from day 2).
Testing the architecture under various conditions.
Trend development versus implementation opportunities and risks.
Simulating trend scenarios: impact on decision-making.
Demonstrating several simulations.
Practical: testing several architectures.
Note: this masterclass doesn't teach you to build your own architectures, but it does teach you how to use them.
AFTERNOON: monitoring and wrap-up
Theory: developing KPIs.
Link to strategy map and strategy architecture.
Practical: formulating KPIs for your own strategy.
Teacher feedback: areas of improvement, tips & tricks.
Wrap-up: the common thread of the various sessions.
Organizing a scenario project in practice.
Evaluation.
After this day you'll be fully up to speed on the possibilities offered by business dynamics to refine your strategy map. You'll also have made a step towards genuine KPIs to monitor your business plan. On top of that, you'll have the first concept for a Balanced Scorecard on your hands.
See also our Performance Management & KPIs training course.
Results of the Business Dynamics & Scenario Planning training
After completing this masterclass, you can independently lead any scenario and strategy project in your company. Concretely, after completing this course, you'll be able to:
Develop scenarios: create relevant visions for your own company.
Draft ideal scenarios: plot the strategic course of your own company.
Agile modeling: together with the MT, model a strategic course as a strategy map.
Convert the strategy map into genuine KPIs for your organization.
Refine and test your own business model: applying business dynamics.
Who is this course for?
This training provides valuable methods and insights for anyone who's involved in strategic subjects. This training course is mostly taken by: members of the board of directors, CEOs, directors, middle managers, chief risk officers, chief information officers, business consultants, and advisors. We encourage multiple people from the same company to attend this training course.
Contact us about rates for your company
We offer in-company training at competitive rates. If you want your colleagues or employees to take this training course, contact us to discuss rates and time frames. We'd love to help your company become future-proof.